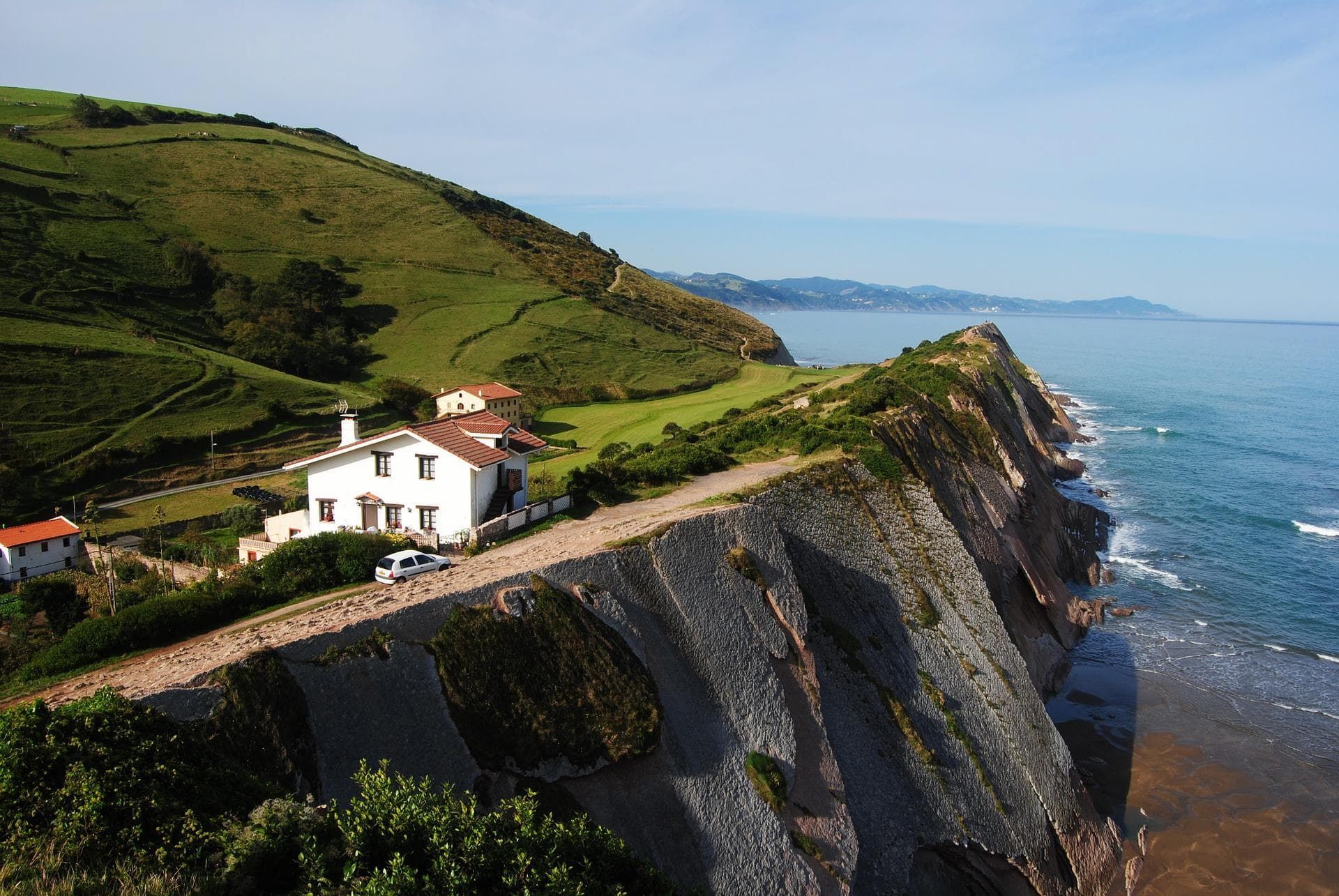 Travel through the Basque Country: 3-day drive along Gipuzkoa's coastline
If you have already discovered the wonders that the coast of Biscay hides and you want to visit more areas of the Basque Country, do not miss our 3-day car route along the coast of Gipuzkoa. Surely you have heard of San Sebastian, but do you know the towns near this beautiful city? Gipuzkoa is one of the most charming provinces of the Basque Country. Follow our 3-day itinerary to visit the most beautiful landscapes of the coast of Gipuzkoa.
Basque Country Route: Places to visit in Gipuzkoa
Day 1:
Mutriku
Moving on to the province of Guipuzcoa, we find Mutriku, a fishing village that was formerly walled. From Mutriku we highlight its port and its old town full of beautiful tower houses, palaces, with narrow cobbled streets perfect for strolling or look out over its viewpoints to see the sea. In addition, this town has a natural pool next to the beach ideal for a dip on hot days.
The flysch of Zumaia
Game of Thrones not only made San Juan de Gaztelugatxe famous. In the HBO series also appear the flysch of Zumaia, vertical formations of strata that give the landscape a magical aspect. The town of Zumaia is surrounded by mountains that descend to the sea. If you visit this area, be sure to see its historic center, the Gothic church of San Pedro and the chapel of San Telmo.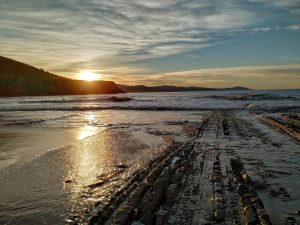 Guetaria
This small town in Guipuzcoa, located between the sea and the mountains and very close to Zarautz, always surprises all visitors with its landscapes and good atmosphere. Getaria is known for its outstanding gastronomy and its grilled seafood. We leave you a curious fact about this town: in Getaria was born Juan Sebastian el Cano, the first sailor to sail around the world. Almost nothing…
Day 2:
Zarautz
If you are a surf lover, then you will love Zarautz. Located between Getaria and Orio, this town is a reference point for surfers from all over the world. On its beach, one of the longest in the Basque Country, surfing competitions are held every year. In addition, it has a privileged location just 30 minutes from San Sebastian.
The Orio Beach
The beach of Orio is fantastic to go with children to spend the day. Before arriving, you will find a grassy field with two large playgrounds with sandy ground. Swimming in the sea is not so comfortable as there are usually waves and strong currents so if you go with children, you should be very careful. At the end of the beach there are two viewpoints from which you can see the mountain of San Anton also known as the 'Mouse of Getaria'.
Visit San Sebastián: a must on your route along the Basque coast.
The city of San Sebastian is an essential visit on your route along the coast of Gipuzkoa. All its places are incredible, from the old town to Monte Igueldo through the Paseo de la Concha and its famous Peine del Viento. San Sebastian lacks no detail: beach, mountains, incredible gastronomy, good atmosphere day and night… Wherever you go, in this city you will always find something beautiful to see.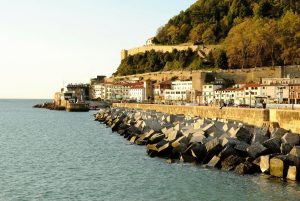 Day 3:
Pasai Donibane
Very close to San Sebastian is Pasajes de San Juan, a coastal town somewhat peculiar and highly recommended for all lovers of nature and good food. Pasajes is composed of four villages located around the estuary: San Pedro, San Juan, Ancho and Trincherpe. There is a short but beautiful boat trip from Pasajes to San Pedro, the best-known village, which takes about 3 minutes and is well worth doing. You can also take a walk among the picturesque houses in the old part of the town and enjoy the gastronomic offer.
Hondarribia
A few kilometers before the border with France we find the town of Hondarribia, its 15th century walls, and narrow streets protected by colorful fishermen's houses. Not to be left behind are the spectacular views of the neighboring country and its incredible fishing port. A tourist reference of the coast of Gipuzkoa where you can photograph some of the most traditional elements of Basque architecture.
Hendaye
Hendaye is located between Irun and Hondarribia. To visit it you can use the car or the boats that leave from the port of Hondarribia. Its beach of approximately 4 kilometers has a promenade that will make it easy for you to walk along it if you do not want to step on the sand. In addition, along the way you will find different bars and restaurants where you can take a break and contemplate the views in peace and quiet.