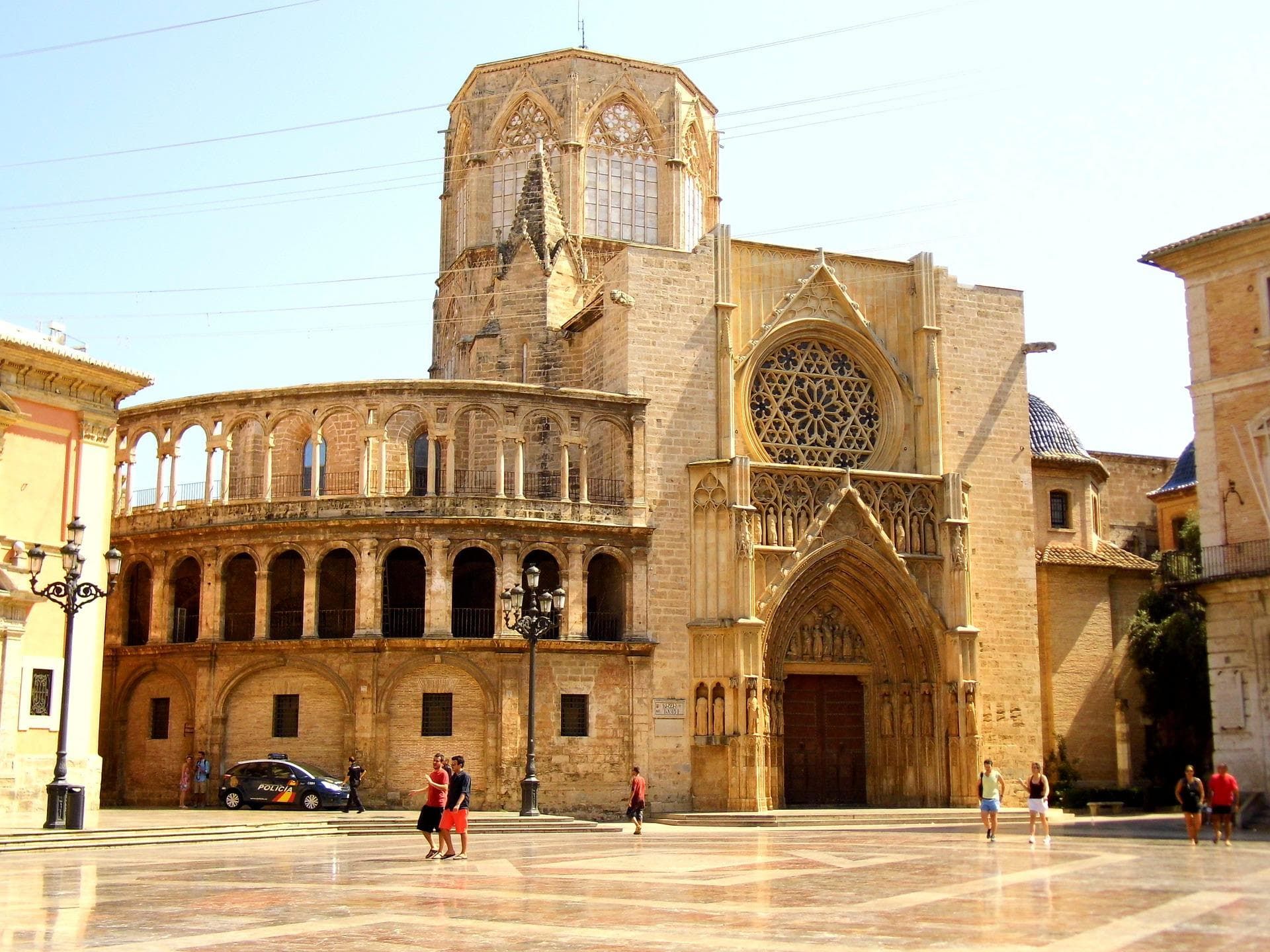 Things to see and do today in Valencia
Would you like to make your next cultural getaway? Below, you can discover a great selection of things to do in Valencia.
Things to see in Valencia today
Enjoy a sightseeing itinerary that will surprise you!
Monforte Garden
It is in the Plaza de la Legión Española. It is a landscape of neoclassical beauty whose extension exceeds twelve thousand square meters. A natural universe that combines its large green areas with the ornamentation of spectacular marble statues. A relaxing environment that is completed, in addition, with several ponds. Therefore, it is a postcard image that surprises the visitor.
Valencia City Hall
It is an institutional building located in the square to which it gives its name. The tower with the clock is one of the most characteristic symbols of a building with an architecture rich in nuances of neoclassical, neo-baroque, and neo-renaissance style. Undoubtedly, there are many things to see in Valencia.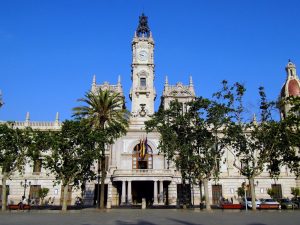 Turia Garden
What to see today in Valencia? The Turia Garden is one of the most spectacular walking areas, it was inaugurated in 1986. It is located on Manuel de Falla Avenue. It is a perfectly designed environment for sports, walking, reading a book, walking with your pet, or enjoying a family day out. The landscape is completed with playgrounds for children, fountains, and a variety of cafes.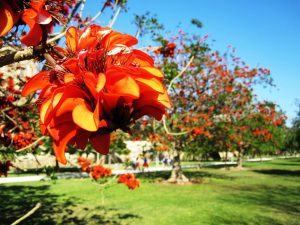 Port Saplaya Valencia
It is called the little Venice: a description that highlights the spectacular marina and residential area located in Alboraya. During the visit to the area, you can taste one of the most famous products of its gastronomy: the horchata de chufa (tiger nut milk). The image of Port Saplaya Valencia and the colors of the facades of the buildings visually transport you to the Italian Riviera or the French Riviera. If you wonder what to do in Valencia, come to the little Venice.
The Valencia Silk Exchange
What to see in the center of Valencia? The Lonja de la Seda reflects its immense artistic value. It is worth noting that it has been recognized as a World Heritage Site. The building, located in the historic center, is rectangular in shape. Its architecture is an expression of civil Gothic. It is a building that possesses an integral beauty: the interior space surprises with the Patio de Los Naranjos.
The Arab Baths of Valencia
The original construction is contextualized in the 14th century. Its location is as follows: Baños del Almirante, 3-5. The building opens its doors from Tuesday to Friday from 10:00 to 18:00 hours. On Saturday it closes its doors at 14:00 hours. The entrance fee is free of charge.
What to see in Valencia? Organize an agenda with plans adapted to your preferences and expectations. If you are traveling in a group, plan an itinerary that reinforces the shared illusion.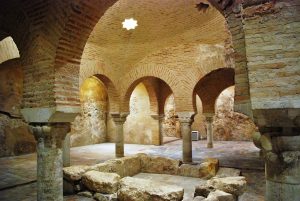 Activities to do today in Valencia
You can plan an interesting leisure calendar during your stay. What can you do in Valencia? Take note of the following entertainment proposals!
Visit the Oceanogràfic
You can take a first virtual tour through its website. The facilities are in the City of Arts and Sciences of Valencia. It immerses the visitor in the immensity of nature and marine ecosystems. The Oceanogràfic combines research, education, and entertainment. It is a perfect proposal to enjoy a family plan. In addition, it has breastfeeding rooms. In the Oceanogràfic you will find the Submarino restaurant, whose cover is the work of Félix Candela. Therefore, it is one of the things to do in Valencia today, tomorrow, and always.
Bombs Gens
This contemporary art center is located at Avda. Burjassot 54-56. It is a cultural space that is framed in an old factory of art deco aesthetics. Bombas Gens is a reference that gives visibility to the creations developed by more than 150 artists. The building has a medieval cellar that can be discovered on a guided tour.
Emergency on Planet Earth
You can enjoy the exhibition at CCCC Centro del Carmen de Cultura Contemporánea until September 4, 2022. The cultural project gives voice to the works of artists who stand out for their contribution to urban art. They delve into the challenges facing the Earth today. Pollution is one of the central themes of the exhibition.
Museum of Ceramics of Valencia
It is located at 2 Poeta Querol Street. The collection is made up of a wide variety of pieces grouped into five main groups: sculpture, textiles, furniture, ceramics, and painting. The institution schedules an interesting agenda of temporary exhibitions and other activities.
Tapinería Market
It is in the center of Valencia, on Tapinería Street. It is a creative space that reinvents itself weekly to welcome a different atmosphere. Decoration, art, gastronomy, culture, and fashion merge in an open, diverse and inspiring universe. It is a dynamic space that hosts a wide selection of temporary events.
Descent of the Rio Fraile
This is one of the most emblematic water routes in Valencia. The Fraile river in Bicorp offers an itinerary around the water that surprises for the spectacular natural scenery. It is advisable to bring a map of the area to make the descent, it is a very refreshing plan on days with pleasant temperatures!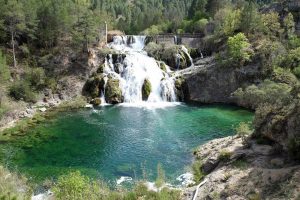 Free Tour Valencia
Free Tour Valencia is a project that is integrated by official guides. It is a specialized team that offers individual and group service. The tours are classified in two main formats. The Premium offer has a defined cost. However, the Free tours have a free price.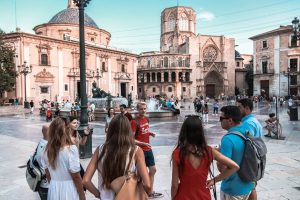 As you can see, the activities to do in Valencia are fun, educational, and exciting.