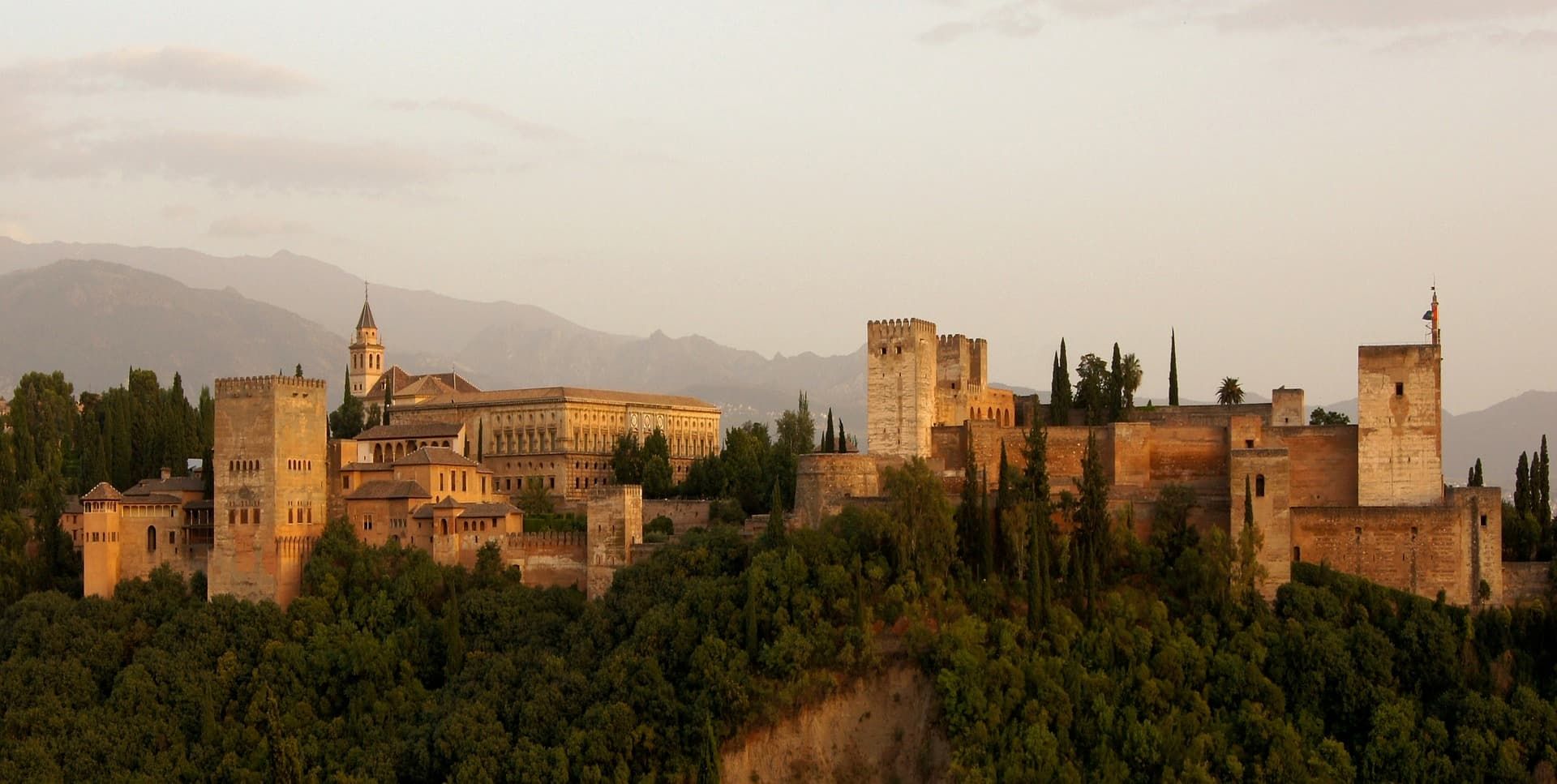 5 trendy restaurants in Granada center that you should not miss
Granada is undoubtedly one of our favorite cities in Spain and undoubtedly that of many local and foreign tourists. Along with Madrid, Barcelona, Seville, Valencia and Bilbao is one of the Spanish cities that receives the highest number of visits per year.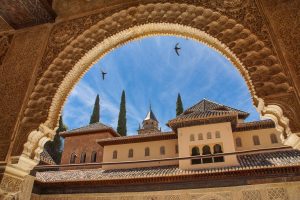 When we refer to Granada, in addition to automatically come to mind the majesty of the Alhambra, the beauty and authenticity of the old Muslim quarter known as El Albaicín or the contagious energy of the Sacromonte neighborhood, we also think of its varied gastronomy. Granada deserves much more than a visit to the Alhambra. Discovering its bars and restaurants should be a 'must-do' on your to-do list if you plan to visit this magical city.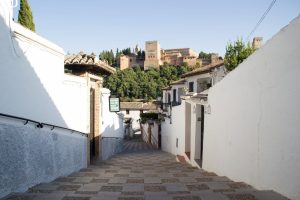 In this article we give you a list of 5 trendy restaurants in Granada that you should not miss and where you can enjoy an authentic gastronomic tasting of Granada. Our selection has been made to adapt as much as possible to all budgets based on value for money. Certainly, if you are looking for the cheapest restaurants in Granada, we are sorry to tell you that you will not find many here. We believe that it is well worth paying a little more and enjoy a unique experience and now you will find out why we say this:
Best restaurants & bars in Granada center
Siloé Bar & Grill
This place is in front of the Cathedral of Granada, specifically behind the main facade, so if you plan to visit it, we recommend that you have a drink or lunch-dinner at Siloé Bar & Grill. At first glance it will probably not catch your attention, but we encourage you to give it a try, it will be a real discovery!
You can enjoy exquisite and super creative dishes as well as more traditional but with modern touches well achieved. The price of the starters ranges between 8 and 10 euros. The main courses, depending on what you choose, range between 14 and 18 euros.
The restaurant has a small but cozy terrace where you can enjoy its extensive cocktail menu. As a recommendation we suggest you try their delicious grilled octopus, the chef's burger and the grill.
Address: Plaza Siloe, C/ Carcel baja 4 Granada centro
Opening hours: Monday to Friday: 08.00h – 00.00h. Saturday and sunday: 9.00h – 00.30h
Humo Origen
Located on Calle de las Escuelas, very close to the Monastery of San Jerónimo. An excellent location for those who are looking to get away from the tourist areas for a while and enjoy the company of local people. The Humo Origen restaurant has an extensive menu and an outstanding variety of meats for meat lovers, as well as exquisite vegetable dishes.
It is not a cheap restaurant that you can visit every day, but the quality of the raw materials and the excellent service of the waiters are well worth the small extra investment. The price of the starters ranges from 10 to 13 euros and the main courses from 12 to 26 euros. We recommend you let the bartender advise you if you want to have a cocktail, he doesn't fail, and they are incredible.
Address: C. Escuelas, 2
Opening hours: Open every day from 8.00 to 1.00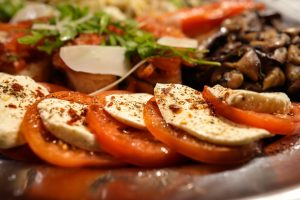 The restaurants with the best views of La Alhambra in Granada
Alarique Restaurant
If you are looking to enjoy an unparalleled dining experience, in a pleasant space and with one of the best views of Granada, the Alarique Restaurant is your place. Located on the famous cuesta de Gomérez, it has two terraces: the front one overlooking the Torre de la Vela and the back one with hypnotic views of the Alhambra and the Albaicín. Dining here is an experience. We recommend you go early so you can enjoy the sunset light and the illumination of the Alhambra.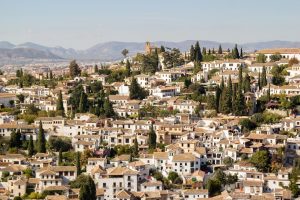 In their menu you will find a careful selection of dishes made with local and seasonal products. Prices range from 10 to 26 euros. We recommend the ham and salt cod croquettes, the salmon tataki and the steak tartar. Delicious!
Address: Cuesta Gomérez 14
Opening hours: Open every day from 7.30 a.m. to 00.00 a.m.
Carmen El Agua Restaurant
If you want to treat yourself and enjoy a spectacular gastronomic proposal during your visit to Granada, this is your place. Carmen El Agua Restaurant stands out for its professional service, its haute cuisine with delicious dishes and beautiful views of the Alhambra. In their menu you will find a variety of dishes with innovative touches. We recommend you try the salmon tartar with mango, the smoked fish salad and the veal fondue, a real explosion of flavor!
Reservations are only available through their website, and you can choose the table you want. We emphasize that this is not a cheap restaurant, but it is well worth it if you want to spend a special evening.
Address: Placeta del Aljibe de Trillo 7
Opening hours: Monday, Thursday, Friday, Saturday and Sunday from 13.30 -16.00 | 20.00 – 22.30. Tuesday and Wednesday from 20.00 – 22.30
The best tapas bar in Granada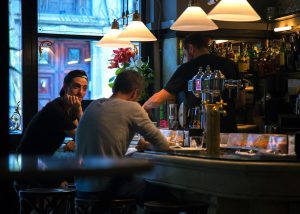 Salvaje Granada
With a great location and atmosphere, Salvaje Granada is the best option you will find in Granada to go out for an evening with your friends, partner, or family. Very central and close to all points of interest, sit on the terrace to enjoy a coffee or a drink will be fantastic, and they also allow dogs. If you want to eat something, they have a varied and very original menu. One of the best places to have a drink in Granada.
Address: Plaza del Campillo
Opening hours: Open every day from 8.00 – 00.00
Where to stay in Granada: The best accommod
ation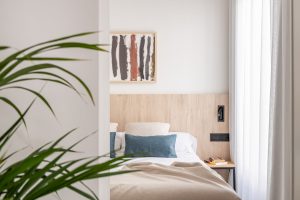 To end your day of tourism and gastronomy in Granada, we recommend you stay in our Líbere Granada apartments, the best option you will find in the city with incredible views to all the points of interest of the city. Its exclusive location will allow you to move around without much effort and make the most of your stay. Our accommodations have all the amenities you may need. In addition, if you are thinking of traveling with your pet, in our apartments they are more than welcome. Our goal is for you to fully enjoy your stay.