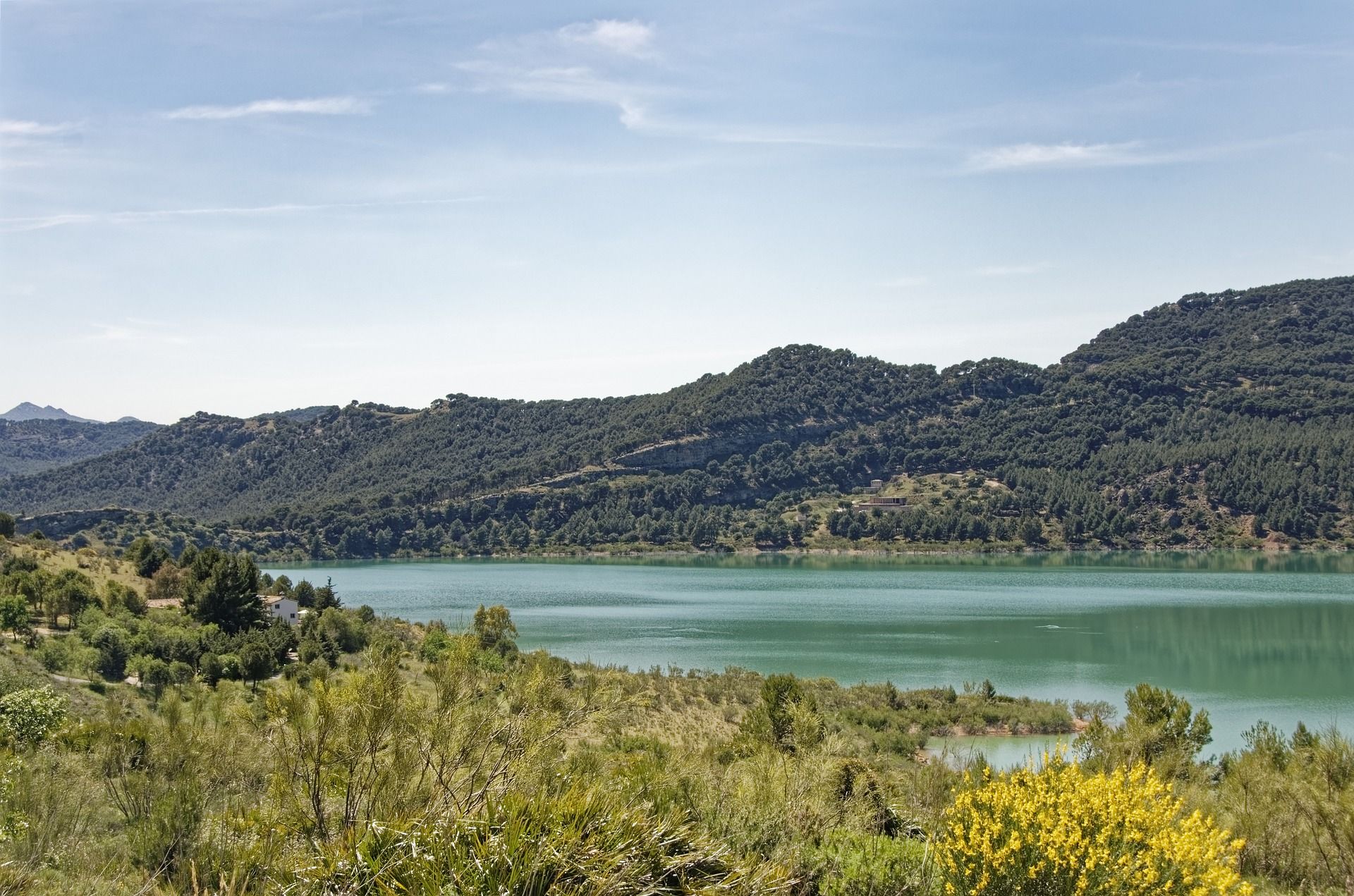 Bathing in Cordoba: the best places to cool off
It is no secret that many tourists discard visiting the province of Cordoba during the summer months due to the high temperatures that can reach 40 degrees, especially in July and August. But despite what most of us may think, summer is one of the best times of the year to visit the city of Cordoba because there are not so many tourists and visits to its most emblematic monuments such as the Cathedral Mosque, the Roman Temple or Medina Azahara can be made with greater tranquility and enjoyment.
The only thing you should do is to organize well the hours of your visits. Ideally, the first and last hours of daylight should be spent getting to know the city and some of the most beautiful villages of Cordoba, as well as tasting its gastronomy with a good conversation on any of its terraces or rooftops. For the central hours of the day, when the sun is at its hottest, we suggest you to visit the interior of the most famous monuments and buildings of the city.
Once you have done all the cultural visits you had in mind, it will be a good time to take a bath in the caliphate city. Yes, you read that right: taking a bath in Cordoba is possible. Here is a list of the best places in Cordoba to cool off, suitable for bathing: reservoirs, artificial beaches, water parks… This city lacks nothing!
Reservoirs of Cordoba suitable for bathing
Iznájar Reservoir
The Iznájar reservoir is the largest and we dare say also the most beautiful in Andalusia. Perhaps that is why it is known as 'The lake of Andalusia'. It is located between the provinces of Cordoba, Granada and Malaga, just outside the village of Iznájar. It is a quiet area for swimming or sunbathing while enjoying the clear and clean waters. You can rent canoes or hydro pedals and practice any water activity. It also has umbrellas and sun loungers for rent.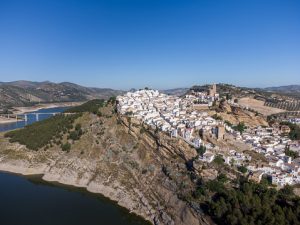 How to get to Iznájar reservoir: by car, take E-5/A-4 from Alfaros street and follow A-45 towards Córdoba – Málaga/N331 road. Take exit 72 from A-45 and head towards A-344 and A-331.
La Breña Reservoir
An impressive reservoir located in the town of Almodovar del Rio, less than half an hour from Cordoba capital, where bathing is allowed. Surrounded by a natural environment and with magnificent views of the mountains, in the reservoir of La Breña you can perform a myriad of water activities such as canoeing, kayaking or fishing in the areas provided for this purpose. It also has a beach bar to enjoy a drink in a relaxed atmosphere. This reservoir is also known as the beach of La Breña, and this year will wear the blue flag for the first time, a unique distinction for a reservoir and an unparalleled recognition for the inland tourism of Cordoba that is gaining positions among the summer destinations of Andalusian cities.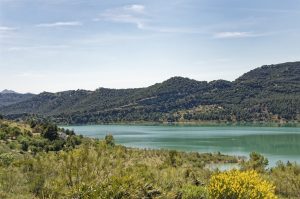 How to get to Breña reservoir: By car, take Juan Rufo street towards Av. de las Ollerias. Follow A-431 and drive to carretera del Patano.
Artificial beach in Cordoba
The Colada del Viso
To the north of the province of Malaga, in the municipality of Viso we find this artificial beach. At a distance of 2 kilometers from the parameter of the dam and with a length of 125 meters in an area of approximately 1,800 square meters, all covered with sand. This beach is adapted with all the safety measures and has all the services, showers, lifeguard posts, toilets… In addition, it is most likely that next summer it will also have a blue flag like the Breña beach.
How to get to Colada del Viso: By car, take N-432/CO-31 from Av. de las Ollerías. Follow N-432 and N-502 to Av. Tres de Abril and continue on Camino Hermanos Pedrajas to your destination.
Other places to swim in Cordoba
The baths of Popea
Do you like waterfalls and waterfalls? If the answer is yes, then you will love the Popea baths. This place is located in the mountains of Cordoba and is ideal for hiking trails, disconnect for a while in nature and take a well-deserved bath after the walk. Unfortunately, nowadays the waterfalls do not have much water, but it is certainly a place to keep in mind whenever you travel to the province of Cordoba.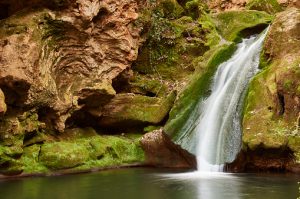 How to get to the Baths of Popea: Take Juan Rufo street towards Av. de las Ollerías. Follow Trassierra road to Caballera road.
Aquasierra Water Park
This water park is fantastic especially for the little ones of the house. Its facilities are very comfortable. In it you will find children's pools, family pools, slides areas for all tastes, as well as a VIP area with plenty of shade, designed for large groups who want to go there to spend the day and be comfortable. The price of the tickets varies according to the height, being free for children under 90cm. If you need it, you can rent lockers, double or single floats and hammocks. A great water park in Cordoba to spend the day with the family.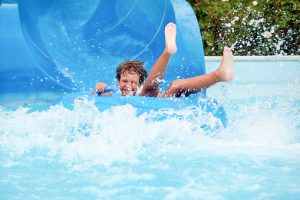 How to get to Aquasierra Córdoba: by car, take E-5/A-4 from Avenida de las Ollerías, Avenida Agrupación Córdoba and CO-31. Then take exit 377 from E-5/A-4 and take A-421 towards CO-3103.
We hope that these options for a swim in Cordoba will encourage you not to miss the city during your summer vacations. The caliphal city is full of historical richness and as you can see, increasingly adapted to all seasons with many places to explore.