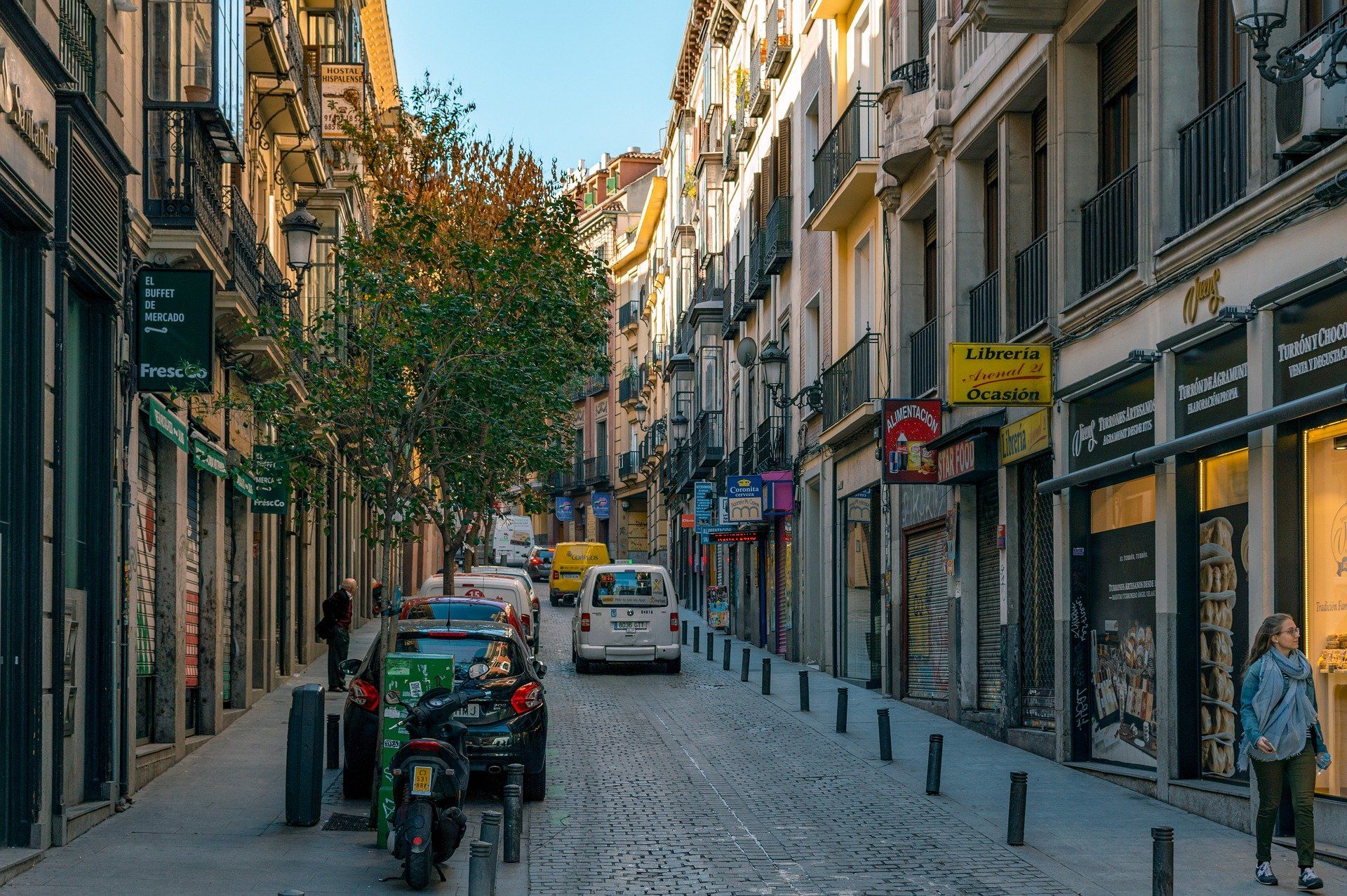 Free weekend plans in Madrid
Madrid, the capital of Spain par excellence, has about 6 million inhabitants in its metropolitan area. This city can be seen as a place among many others where to spend a few days. However, in addition to being the business center of the Iberian Peninsula, Madrid has a unique charm that surprises everyone and has a wide variety of activities that will not let you get bored during your visit to the city.
Many people associate going to spend a weekend in Madrid with spending a significant amount of money. Whether eating, dining, visiting museums, theater plays, attending a band concert, partying, shopping… Nothing could be further from the truth! During your trip you will have to spend some money, but we assure you that not as much as you imagine. In this post we provide you with a list of free activities that you can do on your weekend getaway to Madrid.
What to do this weekend in Madrid for free
There are plenty of free weekend plans to do in Madrid, but you must know how to find them. In LÍbere we take the burden of having to review hundreds of pages to discover the best options in the capital. The first thing is to know what you want to invest your time in during the weekend. Do you want to know a little more about the local culture? Are you looking to enjoy cool activities? Whatever your choice, pay close attention.
Places to visit in Madrid for free
Palacio Real
Visiting the Royal Palace is among the plans of many people who go to Madrid. It is one of the major tourist attractions of the capital and although the entrance has a cost, from 16.00h to 17.00h every day you can access for free. The visit is divided into three points: the stables, the central courtyard, and the palace. Do not miss any of them!
Chamartín Metro Museum
If you like history, the Metro Chamartín Museum is the ideal place to learn all about the creation of the Madrid Metro. The museum is small and short. You can enjoy a free guided tour of 30 minutes. We encourage you to enjoy this experience unknown to many Madrilenians.
Palacio de Cristal
Inside the Retiro Park, in the heart of Madrid, the Crystal Palace is an essential visit in your walk through one of the lungs of the capital. It currently houses an exhibition by Filipino artist Kidlat Tahimik entitled '500 Years of Rockstars Conquerors'. Visiting this free exhibition hall will change your perspective on art if you are not already a fan.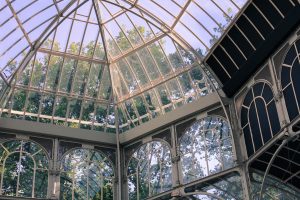 Open Air Sculpture Museum
If you find yourself strolling through La Castellana, be sure to visit this innovative open-air museum where you can enjoy sculptures by the most important contemporary artists such as Miró, Chillida, Subirachs, among others.
Matadero of Madrid
A nice place near the metro station Legazpi that invites you to get lost in its spaces, it has a wide and varied cultural offer with temporary and permanent exhibitions. Its proximity to Madrid Rio makes it even more appealing to spend an afternoon with friends or family.
Chamberí Ghost Station
A very instructive visit that will help you to know the history of the oldest platform in Spain. Like the Chamartín Metro Museum, this ghost station is unknown to many Madrilenians. Chamberí Station allows you to travel to the Madrid of 1919 for free.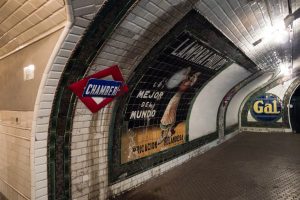 Free plans in Madrid
Parque Europa
Would you like to enjoy 17 scale replicas of emblematic European monuments such as the Eiffel Tower, the Trevi Fountain, the Tower of Belém or the Berlin Wall? You will find all of them in the Europa Park in Torrejón de Ardoz. A perfect plan to do with friends, couple or family. Admission to the complex is free.
 The Rastro
You can not leave Madrid without enjoying this great outdoor market that opens every Sunday morning. If you want to enjoy it calmly we recommend you to go from 9.00 a.m. because at noon it becomes impassable. You can find everything from handicrafts, clothes, vinyls… The only thing you will need is a good eye and bargaining skills.
Zooo Abc Arcade
A must-see for millennials and non-millennials alike. You only need to be a machine enthusiast to find the attraction of this place. Zoo ABC Arcade has up to 40 arcade machines from the 80's and 90's that you can play for free and with no time limit. Who doesn't miss Street Figther, Pang, Tetrix or Double Dragon?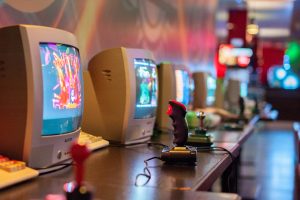 Where to sleep in the center of Madrid
If you are looking for a tailor-made accommodation in the heart of Madrid, we recommend our Líbere apartments, located in the Palacio Real.
A few minutes from the Plaza del Sol, the Palacio Real and the Plaza Mayor, and within walking distance of the most traditional area of the capital. Our apartments are contactless self check-in, which gives you more autonomy and flexibility when organizing your trip. If you want to enjoy your weekend getaway with your pet, do not hesitate to take it with you. The Líbere Palacio Real apartments are fully equipped to make the most of your stay in Madrid.