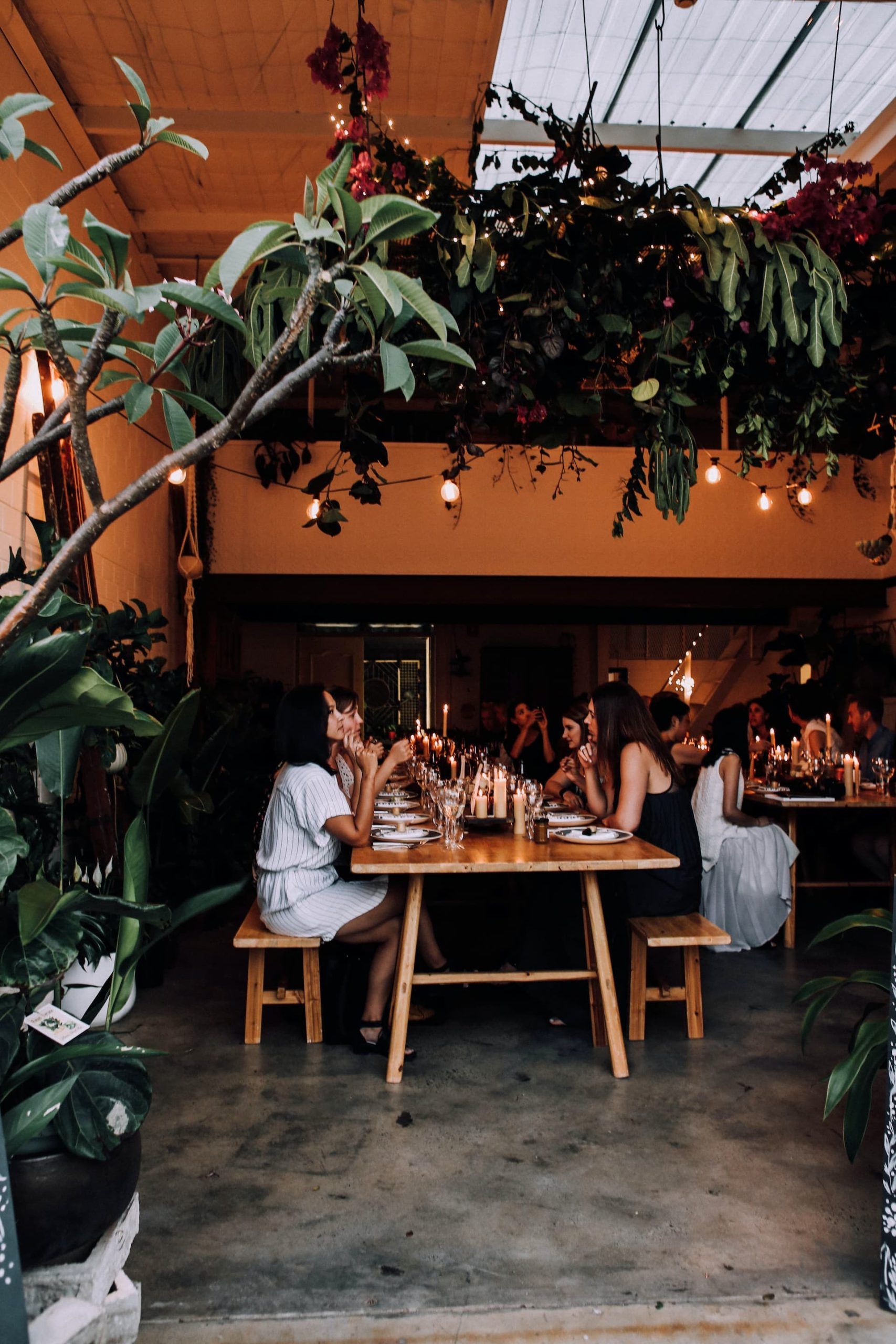 Original places to eat in Málaga
Gastronomy is one of the value propositions that visitors discover during a two days or more trip to Malaga. Plan the details of your stay from an integral point of view. On the one hand, draw up an itinerary with the monuments you want to visit. The Santa Iglesia Catedral Basílica de la Encarnación de Málaga, located in Molina Lario street, stands out for its Renaissance beauty. The baroque style façade is the focal point of the exterior architecture. The cultural itinerary through the city can be completed with the observation of other emblematic monuments. The Alcazaba of Malaga is located on Alcazabilla Street. On the other hand, the viewpoint, which is located next to the Gibralfaro Castle, gives the visitor a panoramic view of the horizon.
The contact with culture is constant during the trip to the city. The Picasso Museum in Malaga pays tribute to the figure of the artist. The art gallery is located in the Buenavista Palace, on San Agustin Street. The building, of Renaissance aesthetics, was named a National Monument in 1939. If you want to delve deeper into the work of the Malaga artist you can visit the Museo Casa Natal Picasso in the Plaza de la Merced. Finally, you can check the program of dance, music and shows offered by the Soho CaixaBank Theater. The stay in the destination is completed with a varied gastronomic offer that we present below. During your walks around the place, you will discover a wide list of restaurants to eat the Malaga´s typical dishes. If you feel like it, book a table for lunch or dinner in Malaga.
Malaga center restaurants with terrace
There is a wide selection of places to dine in Malaga with options for all tastes. The restaurants in Malaga center stand out for their excellent location.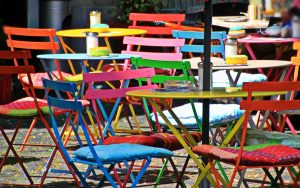 Tercer Acto restaurant Málaga
Where to eat in the center of Malaga? The restaurant Tercer Acto is located at Calle Córdoba, number 13. As the name itself suggests, the world of theater is a constant inspiration in its gastronomic universe. It is a versatile space where events, inaugurations, business meetings and meals with friends are held. The aesthetics of the elaborations show a high level of attention to detail. Thus, each recipe is visually enjoyable and can be snapped in a photograph.
Fiel de Fechos
One of the restaurants in Malaga center that is located in Echegaray street. You can enjoy its cuisine and cocktails every day. The establishment opens its doors from 12:00 to 3:00. The menu consists of a wide variety of starters, salads, fish, vegan, desserts, coffees and drinks. Fiel de Fechos surprises with its unique cuisine proposal to those who want to eat in Malaga center.
La Sole del Pimpi
Are you looking for places to eat in Malaga center that surprise you with its gastronomic concept? La Sole del Pimpi fuses Japanese gastronomy and Mediterranean diet: the local product is very present in the menu. The restaurant is open from Monday to Sunday from 12:00 to 02:00. In addition, La Sole del Pimpi is next to our Libere Malaga La Merced apartments.
There are many places to eat in Malaga center. And all of them are surprising for their creativity. The restaurants in Malaga center are also very artistic.
Eating in La Malagueta
The following is a selection of restaurants in La Malagueta.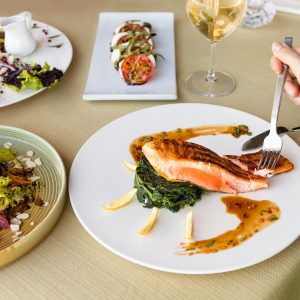 Periplo Pedregalejo
It specializes in the preparation of natural juices and milkshakes that are enjoyed in an incomparable setting: a terrace bar overlooking the sea. The restaurant's menu is completed with burgers, salads, crepes and a wide selection of sandwiches. Nice restaurants in Malaga take care of their decoration to create a cozy environment.
El Fogón de la Bahía
And where to eat fish in Malaga in a natural environment? Malaga beach restaurants keep their natural connection with the environment. El Fogón de la Bahía fuses avant-garde and tradition. It surprises with the quality of the Mediterranean flavor in an extensive menu of starters, fish, seafood, a variety of rice dishes and delicious desserts. If you are wondering where to eat meat in Malaga, El Fogón de la Bahía offers a quality product.
Málaga typical restuarants
Would you like to check out the typical restaurants in Malaga?
Mesón Mariano Málaga
It is a Malaga restaurant located on Granados Street, 2. The restaurant is very close to the Plaza Uncibay. It is a reference in traditional cuisine in the city.
El Envero restaurant Málaga
Mediterranean cuisine is the common thread of its gastronomic proposal. Meat, seafood and fish succeed in its menu. The restaurant is located on Luis Barahona de Soto Street. The location is very close to the Paseo Marítimo and Parque del Oeste. It is the ideal choice to eat well in Málaga.
La Gamba Dorada restaurant
This frying and seafood restaurant has a succesful track record that extends over more than forty years. Seafood, tapas, fried food, typical food of Malaga and homemade desserts, with an excellent quality and price ratio, make up its gastronomic proposal. The restaurant, with a cozy decoration, is located at Pintor Antonio de Vélez, 4 (in Vélez-Málaga).
Korean restaurants Málaga
Do you love Korean cuisine? In the city you can also enjoy its gastronomic culture.
Chingu Málaga
The establishment offers its services in Héroe de Sostoa street, 14. It also provides delivery service. Therefore, it is a Korean Malaga that presents a versatile offer that adapts to different needs.
Woococo Málaga
A Korean cuisine restaurant located at Ramón Franquelo street, 10. You can eat there or make same-day delivery order.
Therefore, there is a wide range of places to eat in Malaga. In this way, you can enjoy the best flavors and friendly conversation moments. In this article we have provided a list of must-visit restaurants in Malaga. Gastronomy, art, culture, history, entertainment and nature enrich the trip from an integral standpoint. Do you want to eat fish in Malaga? There you will find high quality proposals. Do you prefer to eat meat in Malaga? The choice of a restaurant should always be suited to the tastes and preferences of the diner.