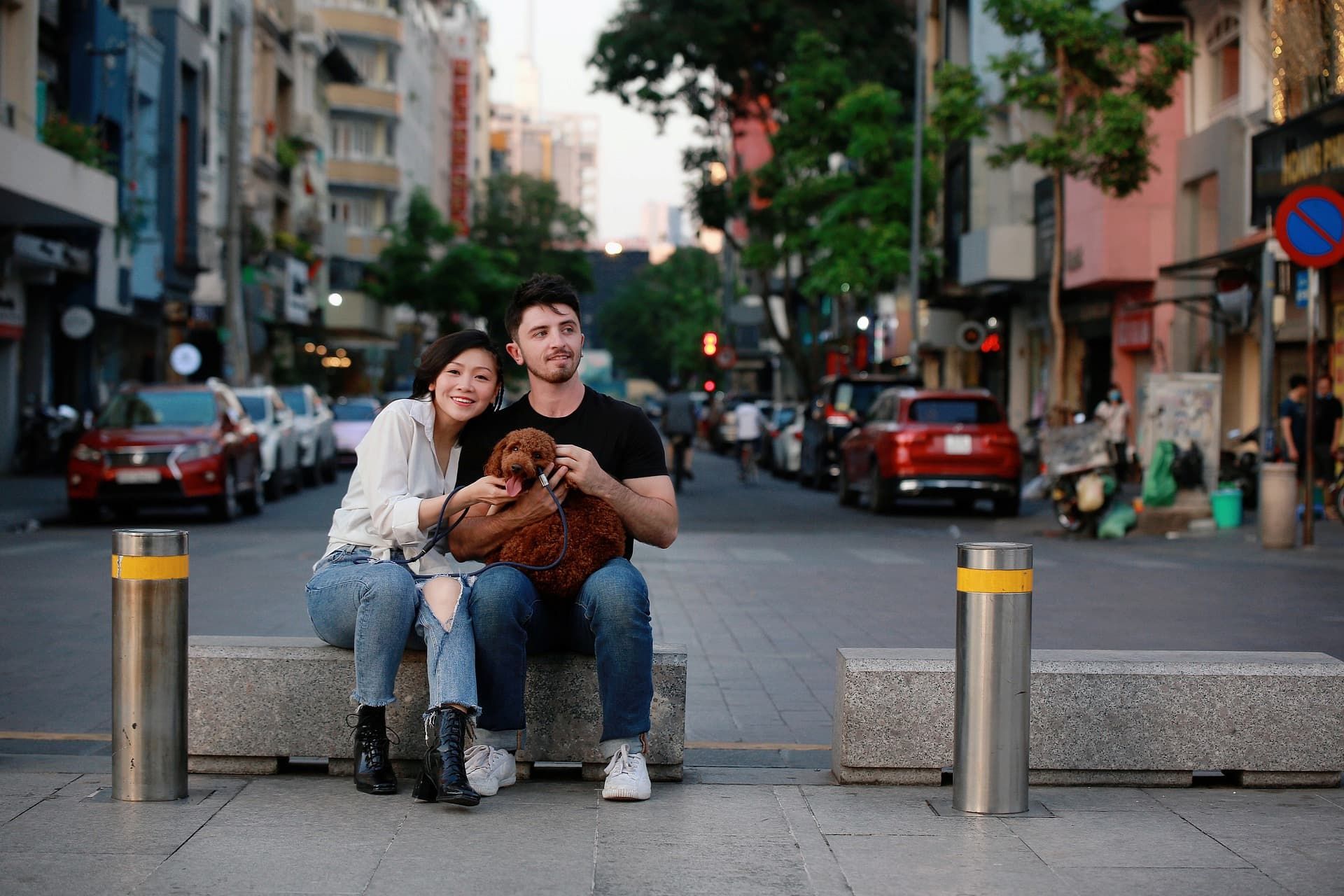 Visiting Madrid with your dog: best plans for 1 or 2 days
Are you one of those who always take your pet with you on all your trips or, on the contrary, you have never done it before, but you would like to live the experience for the first time? Whatever your situation is, Líbere is your perfect ally. Our main goal is to make you and all the members of your family feel welcome when you decide to stay in our apartments.
We know firsthand that preparing a trip with your dog involves much more organization than when you do it without him. Therefore, we have prepared a list of plans for both of you to fully enjoy your trip. Keep your notebook handy so you don't miss any detail. Let's get started!
Cool places to go with your dog in Madrid
Madrid offers an infinity of activities to do during your visit: a wide and varied list of restaurants where you can taste more or less conventional dishes, stroll through its most emblematic streets or enjoy its monuments, museums and exhibitions are some of the plans that you can make in the capital of Spain and enjoy with your pet if you wish.
Sin Tarima Libros El Rastro
Near the Doré cinema and the metro Antón Martín we find this space dedicated to literature. Sin Tarima is a very nice place to have an infusion or a coffee while you enjoy reading. You will find very interesting second-hand books at a good price. In addition, the decor of this space is worth a photo: recycled furniture, creaking wooden floors, smell of old paper … an atmosphere that pulls a little towards the decadent but at the same time transmits peace to those who are inside. It also has Wi-Fi for those who need to catch up on some homework. And of course, pets are allowed.
La Bicicleta Café Malasaña
Between the neighborhoods of Malasaña and Chueca you will find La Bicicleta Café and Workspace where you can telecommute until 5pm, listen to music, enjoy a delicious brunch, and try one of the best coffees in Madrid. You'll love the atmosphere and the positive energy this place gives off.
Stroll through el Parque de El Retiro
If you like to take advantage of the days early in the morning, we recommend you get up early and go with your pet to enjoy the trails and the natural environment of el Parque de El Retiro. A place where you can play sports, socialize, and of course disconnect from the hustle and bustle of the city. Your pet will have a great time in the obstacle area to practice agility.  Note that the Municipal Ordinance allows dogs to run loose throughout the park from 19.00 hours in winter until 10.00 in the morning. In summer this permission is delayed one hour, being from 8:00 pm to 10:00 am.
Miguitas Madrid
The paradise of sweets for your furry friend! Miguitas is a canine pastry store where you can buy treats, ice cream, cookies and cakes made in an artisanal way with healthy products. If you like to pamper your faithful friend and you have run out of 'treats' during your trip, you should visit this curious establishment located in C/ del Noviciado, 9.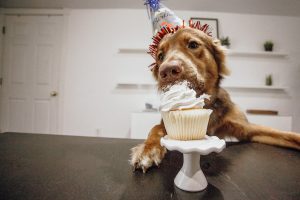 The best routes for hiking with your dog in the Sierra of Madrid
Disconnect from the hustle and bustle of the city while you discover routes and beautiful landscapes with your pet if you are passionate about hiking, is a great plan. We have selected some of the best walks you can do in Madrid and its surroundings with your faithful friend.
La Silla de Felipe II
Located 2,300 meters away in a straight line from the Royal Site of San Lorenzo de El Escorial. Here you will find the chair where Felipe II used to sit to observe the works of the Monastery. This place is easily accessible and has short, intermediate, and long routes. It is highly recommended to enjoy the climb on foot to appreciate the beauty and charm of the surrounding natural landscape. When you get to the viewpoint you can enjoy a well-deserved rest by having a drink at the nearby bar or prepare a picnic in the areas provided for this purpose.
Valle de Fuenfría
This beautiful natural environment is in the Sierra de Madrid. The Valle de Fuenfría is an ideal place to get lost and enjoy its varied vegetation, the streams that cross it and the Roman roads and bridges that you will find along the way. There are routes for all levels, from the most basic if your intention is to stroll quietly to other more demanding. Along the way you will find several mountain springs where you can stop to hydrate and recharge your batteries.
Embalse de Valmayor
Belonging to the Guadarrama basin, this beautiful reservoir, considered one of the largest in the Community of Madrid is the perfect place to go with your pet. You can go to spend the morning and let your dog run free and take a dip or go in the afternoon to relax with the sound of rippling water and enjoy the incredible sunsets that can be seen from this landscape.
The journey to get to any of these 3 places by car from the Líbere Madrid Palacio Real apartments takes approximately 1 hour following the A-6 and M-505 roads.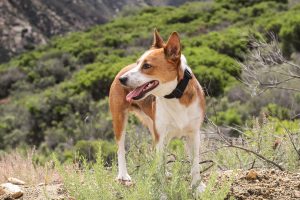 Pet friendly accommodations in Madrid
One of the characteristics of Líbere is that we are pet friendly. As we said at the beginning of this post, we want you and all the members of your family to feel welcome in our apartments. In Palacio Real Líbere you will feel at home and your pet will not lack anything. We encourage you to see for yourself.