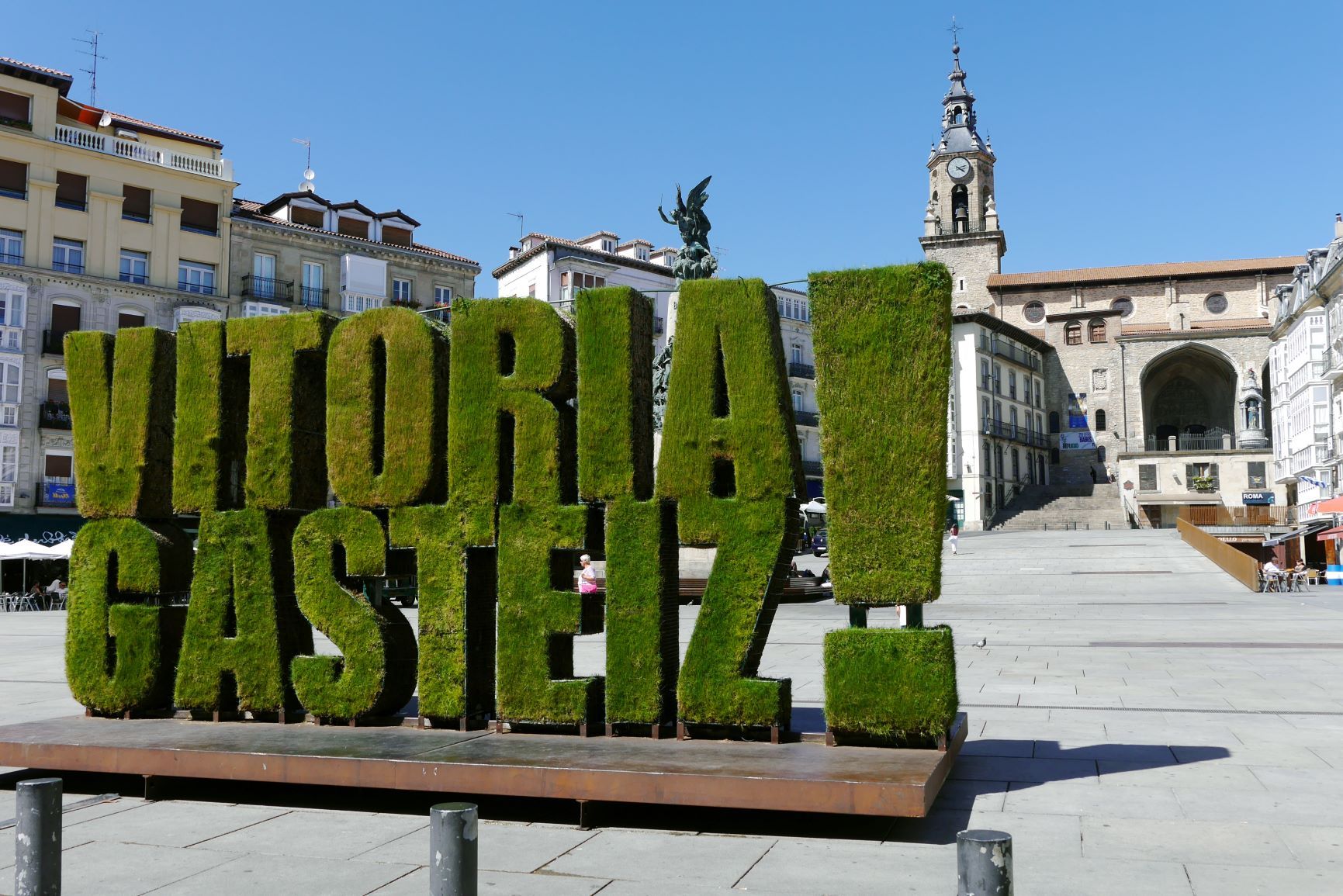 Travel to Vitoria: a complete guide
Here, we present the Líbere Guide to travel to Vitoria. It is an essential handbook if you are thinking of visiting the capital of Euskadi, with practical information on how to get to Vitoria, what places to visit, restaurants and tips for finding apartments in Vitoria at a fair price amongst other topics. Take a look at our Vitoria guide and discover this fantastic city!
How to get to Vitoria from different cities
One of the most common options for travelling to Vitoria from Madrid is by car. It is a much faster means than public transport and allows you to visit the city's surroundings with more freedom. If you travel to Vitoria from Barcelona, ​​the car is an even more practical choice. The trip takes about six hours and is by far the best option. If you go by public transport the travel time is much longer. The distance between Bilbao and Vitoria is just 65 kilometres. In this case, the bus is a good alternative. Alsa or La Unión operators leave from the Bilbao Intermodal station and take you to Vitoria in approximately one hour. Take a look at our article on how to get to Vitoria for all the details.
What to see in Vitoria and the surrounding area
If you plan a city break in Vitoria, we advise you to read our article on what to see in Vitoria and its surroundings. Its wealth of history and urban art will surely not leave you unmoved. The streets of Vitoria's Casco Viejo (Old Town) take their name from the old guilds and extend almost radially towards the green spaces that surround the capital.
The "almond", (as the old town is known) is the starting point of any excursion since it houses the oldest and most unique architecture from more than eight centuries. A place not to be missed in Vitoria is the Plaza de la Virgen Blanca, the heart of the city par excellence.
If you have decided to take the car to get to the capital of Euskadi, do not forget to visit the surrounding area, where you will find tourist enclaves full of history. The Estíbaliz sanctuary is a Romanesque jewel that is renowned for its medieval carving of the Virgin. Another exciting option is to visit the salt flats of Salinas de Añana. Walk the platforms and channels of the saline landscape, unique in the world. And finally, on sunny days, you can go to the shores of the Ulibarri-Gamboa reservoir, where there are areas suitable for bathing and play spaces for the little ones.
Plans in Vitoria with children
More and more families choose to share experiences and trips with the little ones in the house. Discovering new places combining fun and learning is today an ideal option to combat monotony.
As we explained in our article "Plans in Vitoria with children", itineraries that run through the Old Town are designed to fully enjoy the most emblematic points of Vitoria, both for their history and artistic value. Some of these tours include activities for children and teenagers. Check with the Vitoria tourist office.
The city also has a good range of museums, a fascinating option, especially on rainy days. The BIBAT museum, located in a Renaissance palace in the Old Town, is perhaps the most significant.
And if there is one thing you must not leave out of your plans in Vitoria, it is a visit to the Anillo Verde, the city's Green Belt. It consists of a circular route surrounding the town and allows you to see a wealth of wildlife and learn about the area's natural heritage first-hand. You can explore walking routes and bike rides adapted to all ages.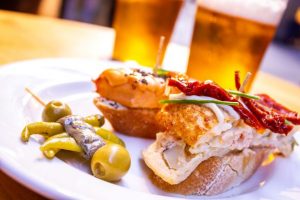 Where to eat in Vitoria
The Basque Country has earned worldwide fame for its varied and tasty cuisine. Fish, meat and vegetables make up the base of any menu, not to mention the delicious Rioja Alavesa wines.
In our article on where to eat in Vitoria, we take a look at some of the city s most iconic restaurants and famous pintxo bars. For example, the Zaldiaran, Ikea and Kaskagorri restaurants are some of the most famous and stand out for the quality of their meats, the variety of dishes and their excellent service.
But if you want to savour the best Basque pintxos in Vitoria, we recommend a visit to its Casco Viejo, whose streets are home to bars and taverns full of these small delicacies. The Gautxo, Idoia or Tulipán de Oro are just some of the many recommendations to make your mouth water. Other restaurants are Olarizu, Jauja, or La Regadera. We also propose other vegetarian and vegan options such as El Parral, the Organ Museum, the Beganbai and the Black Salad.
Finding apartments in Vitoria at a good price
Travellers are discovering Vitoria as a tourist destination within easy reach, without any overcrowding and as one that contains wonders, such as its Old Town, its two cathedrals and its delicious pintxos. Therefore, finding accommodation on specific dates can be complicated and expensive. In our blog, we give you tips on how to find cheap accommodation in Vitoria.
For example, around May 9, the Vitoria Marathon (Martín Fiz Marathon) is held, and the Ironman is held just a little later. Other dates to keep in mind are June 17, 18 and 19, when the Azkena Rock Festival, one of the most popular in Spain, is held. On the other hand, at the beginning of August, Vitoria celebrates its fiestas, and the city is bustling with visitors. And obviously, Christmas is another of the busiest times in Vitoria. If possible, avoid these calendar dates.
Another recommendation is to choose the type of accommodation correctly, as this will avoid the frustration of being in an uncomfortable place. Do you need a space to work or want a place just to sleep? Are you travelling alone or with your family? They are vital aspects when booking your accommodation.
On the other hand, comparison websites, online travel agencies, and metasearch engines are helpful tools that allow us to get an idea of ​​the accommodation offered in Vitoria and their rates. However, when reserving an apartment or room, it is advisable to do so on the establishments' own websites, thus avoiding intermediaries and commissions.
Finally, subscribing to the newsletters of hotels and apartments in Vitoria is a practical way to receive updated information on discounts and offers.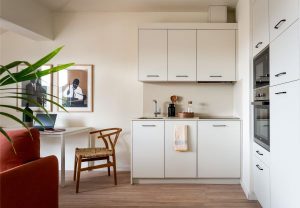 Líbere: A new concept of accommodation in Vitoria
Last but not least, we cannot stop talking about our first apartments in Vitoria Líbere, located in the heart of the city. The Líbere aparthotel represents an innovative concept of accommodation that responds to the new needs of travellers. With technology as the protagonist, the inhabitant is the centre of all decisions.