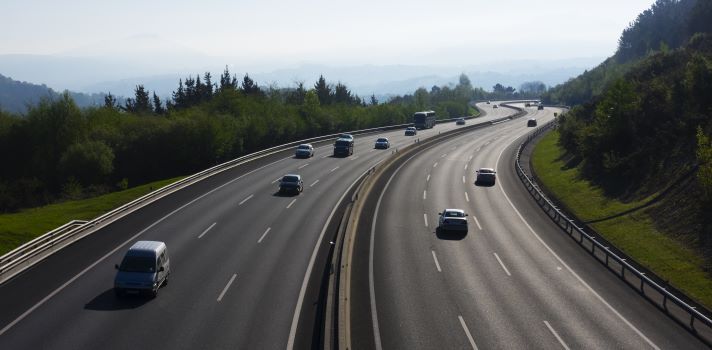 How to get to Vitoria from other Spanish cities
Just like choosing your original holiday destination, we all have our particular preferences when faced with a variety of transport options. Speed, comfort and safety are some of the attributes travellers always value the most. And because we understand how much everyone appreciates the luxury of a full range of options, today we'll discuss some alternative ways to travel to Vitoria from different Spanish cities. So take a look, and perhaps later you could let us know which one you actually prefer?
How to get to Vitoria from Madrid
One of the most popular options for travelling from Madrid is by car. Having your own transport in a city is a great advantage, because it leaves you much more freedom to visit your surroundings. And the good news is that taking this route also means you won't have to pay out for any tolls. So let's get going!
On the outskirts of the capital, join the M-30 heading towards the A-1 Burgos junction. Take exit 235 towards Vitoria / Logroño / Santander, and continue along the AP-1 / E-5. As you get close to Vitoria, turn left onto the A-1 Vitoria-Gasteiz / France and take the N-102 exit heading south. You can then follow this same road right through to the city centre. Welcome to Vitoria!
Remember to take a break at a service station every two hours, because rest is important and it's best not to drive when you're tired.
If you prefer a quieter trip where you can forget all about driving, then a train or a bus journey allowing you to just relax and enjoy the scenery would be the perfect option. You can catch a bus at the Madrid Bus Station, and Renfe trains run from the rail station at Chamartin. In either case, you will arrive in the Global Green Capital in about 4-5 hours.
How to get to Vitoria from Bilbao
These two great cities of the Basque Country are only 65 kilometres apart. So here, taking a car is the both the fastest route and the one which will give you the most freedom once you arrive at your destination. In Bilbao, get yourself on to the A-8 / E-70 at any point and continue until you see the signs for Vitoria-Gasteiz / Burgos / Donostia-San Sebastián. Then continue along the AP-68 / E-804 until you reach the N-622 exit signposted for Vitoria-Gasteiz / Pamplona. Here you'll find the Altube toll (€ 5.56 in 2021). Follow this same road until you reach the centre of Vitoria.
If you'd rather simply don your earphones and enjoy the journey, why not take a bus from the Bilbao Intermodal coach station. An Alsa or Union buses should take you to Vitoria in about an hour.
How to get to Vitoria from Barcelona
Travelling by car from Barcelona takes around 6 hours. Leave the city heading towards Tarragona / Lleida / Zaragoza and continue until you can join the AP-7 / E-15 / E-90. Here you'll find the first Martorell toll (€ 2.50 in 2021). Keep to the right and take the AP-2 / R-90 exit towards Valls / Lleida / Zaragoza.
Continue on until you reach the second Alfajarín toll (€ 30.70 in 2021). Then take the AP-68 / E-804 signposted for Logroño / Pamplona / Soria and continue for 130km until you reach exit 14 heading in the direction of NA-123 / Lodosa / Pradejón. Here, you'll encounter the third toll in Lodosa (€ 13.70 in 2021). Go through Lodosa and take the N-111 / NA-129 at the roundabout heading towards Los Arcos / Logroño. Follow the NA-129 until it merges with the NA-132a, and then continue along the A-132. After 38km, take exit 2 at the roundabout and you will have reached your destination.
This is quite a long trip, so you may prefer the convenience of travelling by bus. If so, just go to the Barcelona Sants rail station where you can catch an Alsa bus which will take you to Vitoria in 7 hours. Relax and enjoy!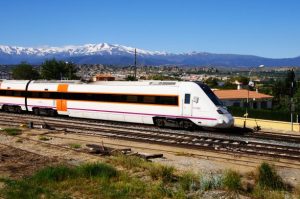 How to get to Vitoria from Zaragoza
Did you realise Vitoria is only a three-hour drive away? So here we go.
Leave Zaragoza by the A-68 / E-804 until you reach exit 14 signed for Lodosa-Pradejón. Here, you'll find the one and only toll at Lodosa (€ 13.70). Taking the NA-123, drive through Lodosa to join the NA-129. After 20km, take first exit at the roundabout heading towards the N-111 / NA-129 for Los Arcos, and continue on until you go through Acedo. Now, continue along the NA-132a until you can get onto the A-132. That same road will then take you to the centre of the city.
The best thing about travel from Zaragoza is that it's the same three hour trip to Vitoria whether you take a bus or train. So choose either the Zaragoza Delicias rail station or the Zaragoza Bus Station and just enjoy your trip.
If you are in the Basque capital for business or leisure, the apartments in Vitoria Líbere would be a great place to stay. Whether you're travelling alone or with family and friends, they offer fully furnished accommodation right in the heart of the city where you'll feel perfectly at home. Total freedom of access to your living space and a tasteful interior style will make this stay yet another memorable experience of your trip to the Basque capital. If you have travelled by car, select the private parking option among the various extra services available. Then you can forget all about driving around looking for a parking space! A secure, comfortable, designer option in an unbeatable location.
Bon voyage!