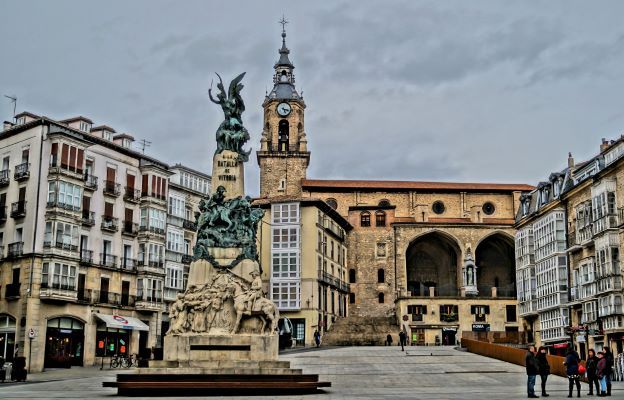 Tips to find affordable accommodation in Vitoria
As a city for tourists, Vitoria can sometimes get overlooked when compared to Bilbao or San Sebastián. Yet despite this, year after year more travellers come to Alava's capital to visit its Old Quarter (Casa Viejo), its two cathedrals, or to taste its delicious pintxo snacks. However, it's important to remember that Vitoria is also a major industrial centre where finding a hotel room can sometimes can be a little difficult. So in this article, we offer some tips to help you find apartments in Vitoria at the right price.
Finding cheap accommodation in Vitoria: Dates to avoid
Making plans to watch a soccer final, getting tickets for a live concert given by the hottest band around at the moment, or timing your visit to catch one of the city's festivals, sounds like a great idea, but finding accommodation on dates like these can be more difficult, and also far more expensive. So for that reason, we would recommend you confine your search for accommodation to other times of the year.
For example, the Martín Fiz Marathon is held in Vitoria around May 9, followed a month later by the world-famous Ironman event. Rock fans from all over Spain gather in Vitoria on 17, 18 & 19 June for the Azkena Rock Festival. A week of festivities begin in Vitoria on August 4, with "chupinazo" (fireworks) which traditionally open the event. And then of course, Christmas itself is also a special time in Vitoria. So if it's at all possible, you shouldn´t travel to Vitoria
during these dates.
There is always a greater influx of tourists at weekends, which is also when prices are at their highest. So if possible, take advantage of any offers available in Vitoria between Monday and Thursday.
Make your reservation in advance
There is a myth that bargains can always be found at the last minute, but the truth is you are more likely to find cheap accommodation if you book in advance. According to a Tripadvisor study, you can save up to 23% in Europe by booking your accommodation between 3 and 5 months in advance. And in the United States you can get a 7% saving if you book 2 months in advance. Meanwhile, in Latin America your saving goes up to 23% if you book 4 months in advance. For Asia and Africa, the savings are very similar to Europe, and in Oceania you can save up to 19% if you book 5 months in advance.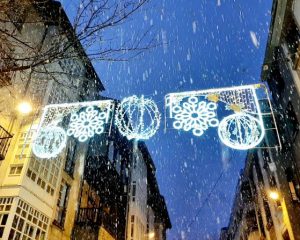 Understand the cost of living in Vitoria
Travelling to Barcelona is not the same as travelling to Vitoria, because the former is both a large city and a world-class tourist destination. So, when choosing apartments in Vitoria, you must make sure you are familiar with the typical prices which could be asked for each type of accommodation.
Choose your type of accommodation carefully
Few travellers think about this point. However, it's always worth deciding what the exact purpose of your trip really is. That will help you clarify whether or not you'll spend a lot of time in your chosen accommodation. Are you just looking for a place just to sleep? Or will you want somewhere to rest and have a pleasant time with your partner or family? Do you need a space where you can work comfortably? Answer these questions carefully and you will avoid the frustration of ending up in the wrong place. And do you plan to travel with a pet? If so, you'll need to check out whether the terms and conditions allow this. In this situation it's always best to make your reservation in establishments which advertise accommodation with pets in Vitoria.
Booking accommodation in the centre of Vitoria Gasteiz can be cheaper
We all tend to think hotels and accommodation in general will be cheaper on the outskirts of cities. But while this is mostly true, how much money will you have to spend on taxis or public transport? And how much time are you happy to invest in travel if you stay outside the city? It may often prove to be more convenient to stay in the centre of Vitoria and thus avoid those additional expenses.
Use hotel comparison sites, but book your accommodation direct
Online travel agencies, comparison websites and meta search engines are very useful tools which give you a broad overview of the accommodation available in Vitoria, and its pricing. Most establishments are registered on these platforms, which gives you a clear perspective on what's available in the city. However, when making your reservation, it's always better to deal directly with accommodation websites. This means you will avoid dealing with intermediaries and paying extra commission.
Spend more nights in the same accommodation
With most accommodation, the price per night for your chosen room or apartment will decrease according to the length of your stay. So if you're looking for aparthotels or apartments offering the cheapest price per night, it's advisable to book for several nights … or even weeks! This can make a substantial difference to the price you pay.
Beware of extras and hidden accommodation costs
When making your reservation, carefully look through the terms and conditions. Does it include free Wi-Fi? What are the parking charges? These are just a few of the questions you should ask when booking your accommodation.
Subscribe to newsletters about accommodation in Vitoria
This is a good way to keep in direct contact with hotels and aparthotels and thus get to hear about discounts and offers. Although we all mostly prefer not to subscribe – to avoid being swamped with messages – this is still a very effective way to get the best prices.