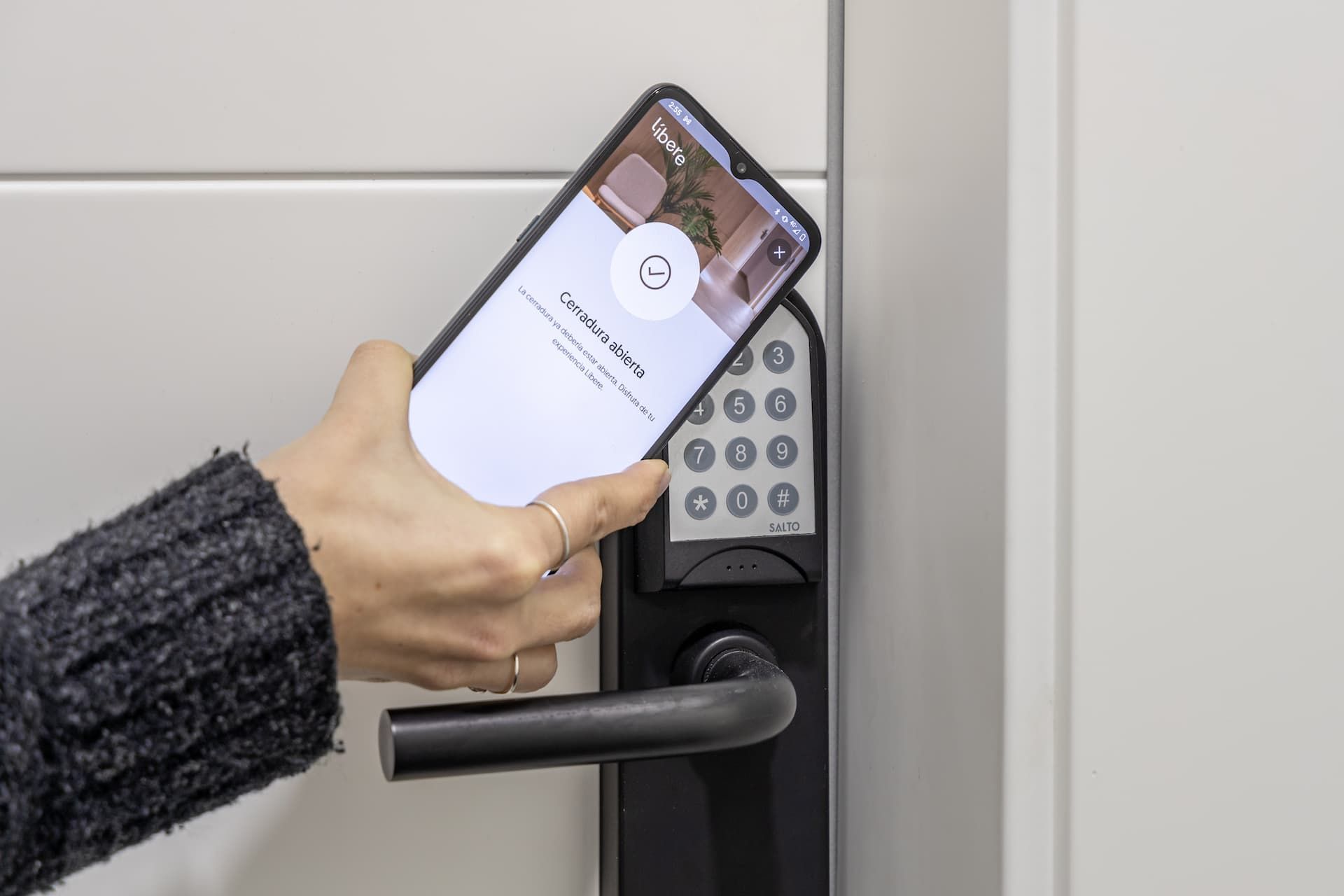 How to check in and check out online in Libere accommodation
The way we travel is constantly evolving. People are increasingly looking for new sensations, and accommodation is part of that experience. Gone is the concept of limited spaces in which the relationship between the staff and the client was essential, giving way to a new generation of guests whose key is freedom.
Libere exemplifies this evolution and responds to these changes with a new accommodation concept, where technology plays a leading role.
Accommodation Líbere
Líbere approaches this new scenario by integrating technological tools throughout the purchase process, from social networks and online communication platforms to saving energy and customising spaces as their USP. In this way, the brand establishes a relationship with its guests. The customer decides how and when to develop it, giving them the freedom mentioned above right from the start of their experience.
But this new model focuses on one of the most critical points: the reservation process. Líbere guests seek immediacy at every stage of their trip, which means that an online check-in and check-out system is fundamental. You can manage the accommodation at the click of a button on your mobile device.
Check-in online
If you have come this far, it is because you have been able to assess the different spaces and have found the one that best suits your needs and your way of travelling. Your Líbere experience starts here.
Once you have completed the information online, the team will contact you via email to confirm the reservation. If you have made your registration more than 48 hours in advance, you will also receive a check-in reminder 48 hours before your arrival date. Follow the instructions in the email, fill in the necessary information and confirm to the team that you are going ahead with your plans. If you have made the registration the day before the arrival date, you will receive a single notice where you can finalise all the details of your stay.
Your Líbere experience is about to begin! Check your mobile phone and mail in the first hours of the arrival date. The Líbere team will contact you to give you the access code for your accommodation. Save this code, pack your bags and… Ongi etorri!
Check out online
But we know that your stay will come to an end sooner or later. To round off your visit, the Líbere team will make sure you don't miss the advantages of checking out online.
We want you to remember us without filling up your email inbox. So once you have left your accommodation, we will send you an email asking you to rate your stay. After you have told us about your experience with Líbere, you will receive a 5% promo code on your next visit.
We'll be waiting!