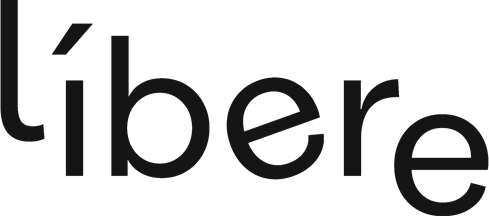 Líbere Group Travel
Group tours are the starting point for new experiences. We want you to live yours in your own way. In freedom, without any complications. We change the concept of group tours. Because each group is different and also has different needs. Family gatherings, students, sports teams, getaways with friends… There are hundreds of occasions to get together and celebrate. At Líbere, we understand every profile and offer you what you hope to find.
Advice when organising group trips
The Líbere experience includes personalised advice. We suggest ideas for group activities; we recommend the most appropriate distribution. In short, our adaptability makes your stay more comfortable.
Special rates
Because every group trip is different, we listen to your suggestions. We work with any budget, adapting the experience to your expectations.
Board basis to suit your requirements
Choose what you need to make your plans your own way. Breakfast is included so that everything is ready when you wake up. Packed lunches, designed for those who love to explore the city. Half board if you love dining at home. If you're someone who wants it all, you can also reserve full board.
Rooms for exclusive use of the group
You will have spaces for exclusive use at your disposal. All rooms located in the same area, to be always connected.
Express check-in and check-out
Feel free with the self online check-in and express check-out. Simple, fast and practical.
Free left luggage service after check out
When your stay is about to draw to a close, we are still there. Enjoy free left luggage after your check out. So that you can make the most of those last few hours without bags, without rushing.
High-speed Wi-Fi access
We know how important it is to stay connected wherever you go. That is why we provide you with high-speed Wi-Fi to bring your world closer. Because home is where you are.
Smart Lockers
Enter and exit quickly and easily. You can access the building 24 hours a day with complete confidence. Both the entrance and the rooms are equipped with security locks with individualised code numbers. Technology at your service to make everything easier.
Shared spaces
Versatile and designed to adapt according to your needs. Activity, work or event areas. It's up to you.
Libere Group Tours: One-Stop-Shop
In one step, make everything work. It's easy to make plans with Líbere. A new way of planning an organised group trip. Rent electric bikes, tours or excursions, sign up for surf classes, yoga, kayaking. A picnic, a museum day or a live game. Whatever your idea, we take care of everything so that you live the best experiences that the destination can offer. We negotiate the best prices for you, thanks to our well-established agreements with the best local suppliers. Moving hand in hand with Líbere is easy and practical.
The Líbere group travel team
At Líbere, we are experts in making everything run smoothly, just as you like. We take care of the design so that you feel comfortable, so that you feel good. Our extensive experience in managing organised group travel helps us to maintain the highest standards. Before, during and after your arrival, you can count on our team of group reservation coordinators. A young, professional, friendly and efficient staff. With experience in group tours. At all times, they will help you build that 360-degree experience that you are seeking.
Enjoy your experience when travelling in a group
For more information, please feel free to ask us anything, and we will respond quickly. Right from the start, our expert staff will work closely with you to ensure that your Libere experience is perfect.
Contact us