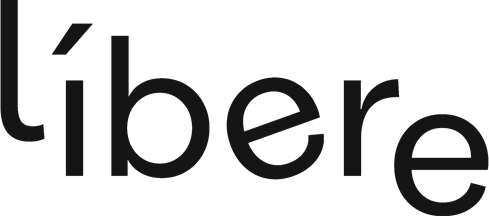 Your way, your rules
Freedom is being able to sit back and relax.
Are you traveling in a group?
Best Prices
Guaranteed
Arrive at your own time
Early check in
Forget the alarm clock
Late check out
Líbere aparthotels, apartments and hostels
Choose the lifestyle you want, enjoy the travel experience you truly desire.
Freedom to choose who you want to be.
Where you stay is a reflection of who you are. To feel a place is to live in it.
Freedom to create your own living space.
Connect with yourself and your loved ones. Much closer, much easier.
Freedom to spend your free time as you wish.
Emotion through technology
Innovative and intelligent apartments which allow you to connect with yourself and your loved ones
Be free
Self online check in and check out.
Come and go as you wish: early check in and late check out.
Best location.
Be taken care of
Global Concierge: contact us as you wish.
Telephone, email, reception, chatbot, WhatsApp.
24/7 customer service available in different languages.
Be connected
Smart rooms and buildings.
Wi-Fi and TV + comfort (temperature and volume).
Connectivity with all your devices.
Data connection and local services.
We inhabit a global village
Accommodation which offers new solutions to new challenges
Be in harmony
Natural light and low energy LED lighting.
Sound, temperature and presence sensors.
Waste processing.
Use of pure and natural materials.
Responsible consumption of resources.
Zero single-use plastic materials.
The new normal is YOU
Aparthotels and apartments which adapt to your needs
Be unique: have a personalized experience
Adapt the space and services as you desire.
Additional furniture for work (desks, printers, chairs) or for families (cribs, high chairs, toys).
Extra services (babysitting, personal trainer, masseur).
The beauty of simplicity
Apartments made with Nordic and Japanese designs
Feel comfortable
Open spaces with natural lighting.
Natural and organic materials.
Different environments with different lighting.
Scents to enjoy a sensory experience.
Showcase the home inside you.
Create a natural environment filled with your essence.
Experience the technology revolution.
Play your part in protecting the Earth.
Live the Líbere experience as you wish
Would you like to book a gym or a massage?
Would you like to eat in or go out for dinner?
Would you like to go for a stroll or rent a bike?
The best Líbere aparthotels, apartments and hostels
Aparthotel Líbere Vitoria
Situated 5 minutes from the old town of Vitoria, this area has some of the best restaurants the Basque capital has to offer.
Penthouses which give you the best views of the city.
Including:
Fully equipped kitchens.
High speed Wi-Fi access.
The latest in technology (check in, TV).
And more (private parking, air conditioning...)
Check availability
Apartments Líbere Bilbao Museo
Located opposite the Guggenheim museum and 10 minutes from Moyua.
Apartments with unique views.
Including:
Fully equipped kitchens.
High speed Wi-Fi access.
The latest in technology (check in, TV).
And more (sofa bed, air conditioning...)
Check availability