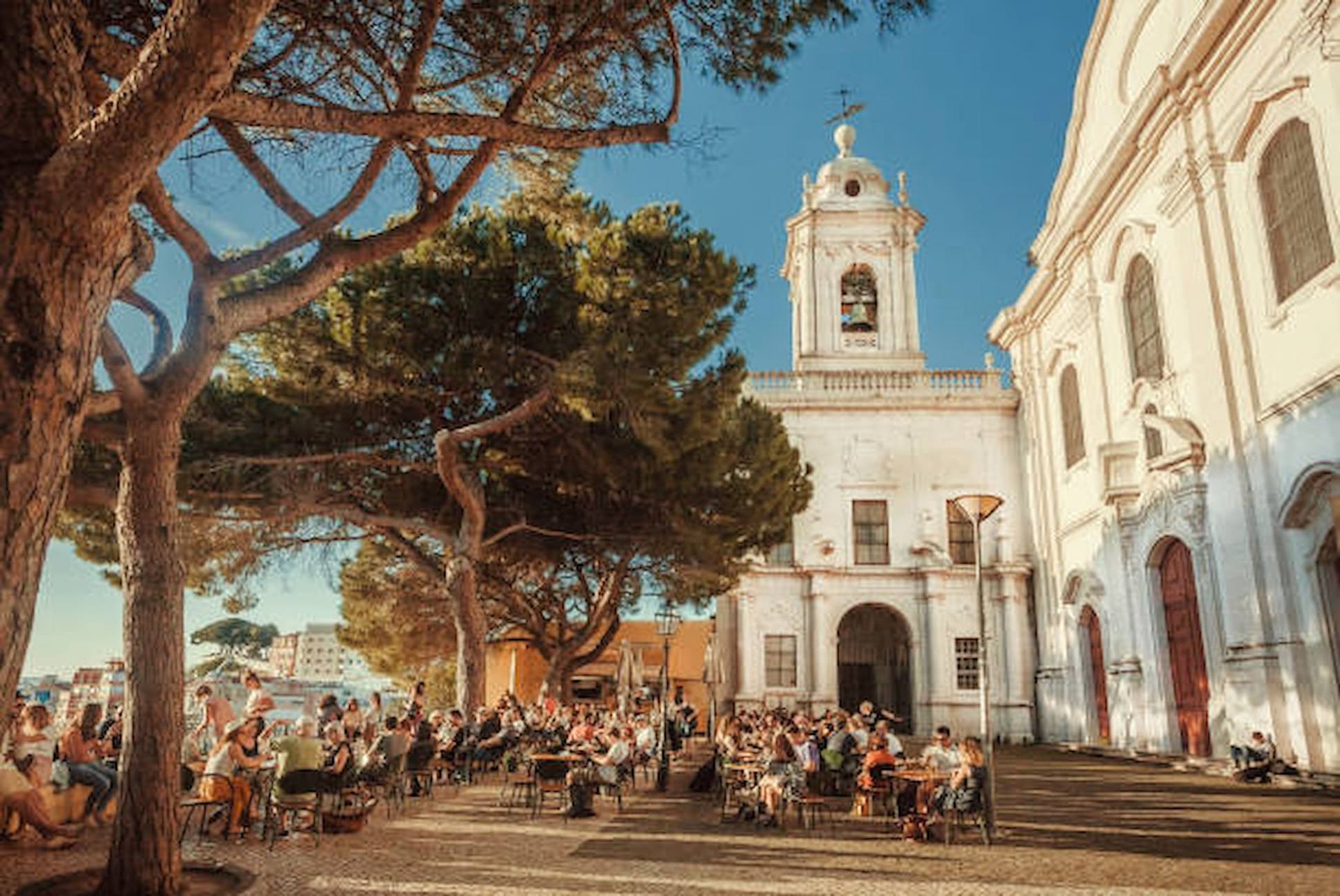 How to plan a weekend in Lisbon: A comprehensive guide
Lisbon, the Portuguese capital situated along the Tagus River, is a city rich in history, culture, and natural beauty, offering an unforgettable weekend getaway. In this guide, we will take you through an exciting itinerary to ensure you make the most of your short visit to this captivating city.
Day 1: Explore Lisbon's Old Town
Explore Alfama and Mouraria: Lisbon at Its Essence
Nothing will immerse you in the authentic essence of Lisbon like exploring the city's oldest neighborhoods, Alfama and Mouraria. These cobbled streets are filled with history and culture. Stroll through narrow alleys, where vibrant facades and laundry hanging from balconies create a unique atmosphere. Stop by small local shops and cafes to experience true Lisbon life.
São Jorge Castle: A Medieval Gem
São Jorge Castle, which majestically stands atop a hill, is a highlight of Lisbon. Walk along its historic walls and enjoy breathtaking panoramic views of the city and the Tagus River. Explore the castle's walls and discover its fascinating history. This is the perfect place to start your adventure in Lisbon.
Day 2: Enjoy the Waterfront and Culture
Cais do Sodré and Beyond: An Unforgettable Waterfront Stroll
For your second day, head to Cais do Sodré and enjoy an unforgettable stroll along Lisbon's waterfront. Breathe in the sea breeze as you walk along the Tagus River and admire the city's beauty from the shore. If you wish, you can take a historic tram towards Belem, where some of Lisbon's most iconic monuments await.
Belem: Iconic Monuments by the River
Belem is a must-stop on your journey. Visit the Belém Tower, a city icon, and explore the Jerónimos Monastery, an impressive example of Gothic architecture. Don't miss the opportunity to try the famous custard tarts at the historic Pastelaria de Belem.
Day 3: Culture, Nature, and Flavors
Museums and Art Galleries in Lisbon: A Cultural Feast
The third day is dedicated to culture and art in Lisbon. The city boasts a variety of museums and art galleries, including the National Museum of Ancient Art and the Berardo Museum. Immerse yourself in Portugal's rich artistic heritage and admire masterpieces from different eras.
Enjoy the Beach and Nature
After a cultural day, take some time to relax at one of the beautiful beaches near Lisbon, such as Carcavelos or Praia de Guincho. These beaches offer a peaceful getaway where you can sunbathe, swim, or simply enjoy the sea breeze. If you're a nature lover, the Sintra-Cascais Natural Park is a nearby option that provides stunning landscapes and hiking opportunities.
Savor Local Gastronomy and Shop
To conclude your weekend in Lisbon, indulge in delicious local cuisine. Start the day with a traditional breakfast at a local bakery, where you can savor the famous custard tarts. For lunch, visit the Mercado da Ribeira, also known as Time Out Market, where you can enjoy a wide variety of local and international dishes. In the evening, don't miss the opportunity to dine on fresh seafood at Cervejaria Ramiro.
After filling your stomach, spend time shopping at Lisbon's markets and stores. Find unique souvenirs and authentic keepsakes at Mercado da Ribeira or explore Rua Augusta, a pedestrian street filled with shops, boutiques, and restaurants.
Don't forget to check our practical tips on accommodation and transportation to ensure your weekend in Lisbon runs smoothly. We hope this guide helps you enjoy an exciting getaway in this fascinating city! Lisbon is full of discoveries waiting to be explored, so dive into its culture, history, and natural beauty. Enjoy your trip!
Please note that this is just a suggested guide, and you can adapt it according to your preferences and schedule during your weekend in Lisbon.