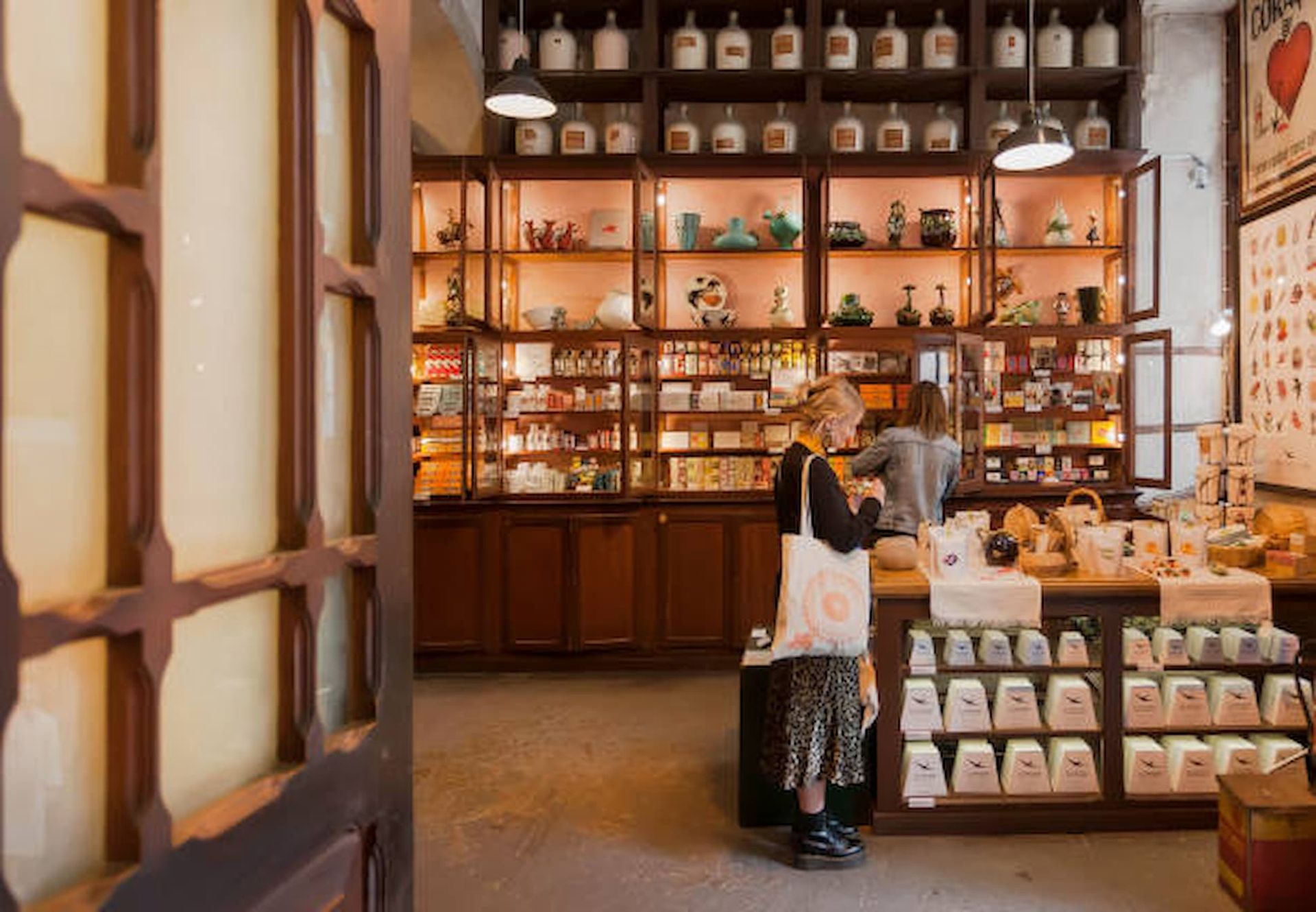 Where to eat in Lisbon for a weekend getaway
Lisbon, the beautiful capital of Portugal, is known for its rich gastronomic tradition and diverse culinary scene. If you're planning a weekend in this charming city and want to enjoy an authentic culinary experience, you've come to the right place. We've carefully selected three places for breakfast, three for lunch, and three for dinner, where you can delight in delicious Portuguese cuisine. We will also provide you with the location and contact information for each one to make your visit easier.
Breakfast in Lisbon
Café A Brasileira
Address: Rua Garrett 120, 1200-273 Lisbon Phone: +351 213 469 573
We start the day at Café A Brasileira, an icon of Lisbon. This historic café, founded in 1905, is known for its bohemian atmosphere and famous coffee. It is located on Rua Garrett, in the heart of the Chiado neighborhood. In addition to coffee, we recommend trying their custard tarts and enjoying a leisurely breakfast on their terrace.
Pastelería de Belem
Address: Rua de Belém 84-92, 1300-085 Lisbon Phone: +351 213 637 423
If you love pastries, you can't miss Pastelería de Belem. Located in the picturesque Belém district, this bakery is famous for its Belém pastries, also known as custard tarts. In addition to these sweets, you'll find a variety of other pastries and baked goods to enjoy. The location is perfect if you plan to visit the Jerónimos Monastery or the Belém Tower.
Nicolau Lisboa
Address: Rua de São Nicolau 17, 1100-547 Lisbon Phone: +351 218 871 615
For a healthy and creative breakfast experience, visit Nicolau Lisboa. This modern café and restaurant is located in the heart of Lisbon, near Commerce Square. It offers healthy breakfast options, from smoothies to acai bowls and avocado toast. Moreover, its fresh and contemporary atmosphere is perfect for starting the day with energy.
Lunch in Lisbon
Mercado da Ribeira (Time Out Market)
Address: Avenida 24 de Julho 49, 1200-479 Lisbon Phone: +351 213 951 274
For lunch, we recommend Mercado da Ribeira, also known as Time Out Market. This food market is a culinary paradise with a wide variety of stalls offering local and international dishes. From fresh seafood to traditional Portuguese dishes, you'll find options to suit every palate. The location is convenient, near the Tagus River.
Cervejaria Ramiro
Address: Avenida Almirante Reis 1, 1150-007 Lisbon Phone: +351 218 851 024
If you're a seafood lover, you can't miss Cervejaria Ramiro. This restaurant is known for serving some of the freshest seafood in Lisbon. From grilled prawns to crabs, you'll find a wide variety of seafood delights here. It's located on Avenida Almirante Reis, a lively street in Lisbon.
Taberna da Rua das Flores
Address: Rua das Flores 103, 1200-193 Lisbon Phone: +351 213 479 418
For a more authentic experience, visit Taberna da Rua das Flores. This cozy restaurant is located on a charming cobbled street in the Bairro Alto neighborhood. Here, you can enjoy traditional Portuguese dishes like grilled codfish and cataplana in a delightful atmosphere. The location is perfect for exploring the historic center of Lisbon.
Dinner in Lisbon
Tasca da Esquina
Address: Rua Domingos Sequeira 41C, 1350-122 Lisbon Phone: +351 218 032 815
For a stylish dinner, book a table at Tasca da Esquina. This restaurant offers a contemporary culinary experience with a focus on Portuguese cuisine. From signature dishes to local wine options, you'll find a memorable dinner here. The location is close to the charming Campo de Ourique neighborhood.
Cantinho Gourmet
Address: Rua da Escola Politécnica 32, 1250-102 Lisbon Phone: +351 213 422 047
Cantinho Gourmet is a perfect choice for those looking to explore Portuguese cuisine. This restaurant is centrally located and offers a variety of traditional Portuguese dishes, such as grilled codfish and seafood rice. The atmosphere is cozy and authentic, perfect for a relaxed dinner.
Alma
Address: Rua Anchieta 15, 1200-023 Lisbon Phone: +351 213 470 650
If you're seeking an exceptional culinary experience, Alma is the place to be. This high-end restaurant in Lisbon offers a tasting menu that showcases contemporary Portuguese cuisine. Located in the heart of the Chiado neighborhood, Alma will provide you with an unforgettable dinner in an elegant setting.
With these recommendations, your weekend in Lisbon will be filled with culinary delights. Whether you want to enjoy a traditional breakfast, have lunch at a lively market, or savor a gourmet dinner, Lisbon has something for every palate. Feel free to explore these options and enjoy the delicious food that Lisbon has to offer during your exciting weekend in this beautiful city. Bon appétit!