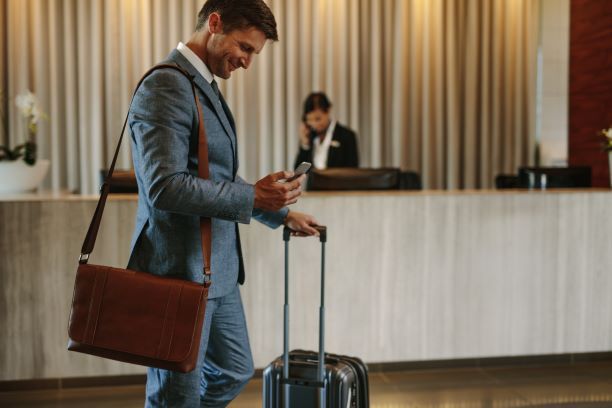 7 tips to save on accommodation for business travel
Planning accomodation for business travel requires attention to multiple details so that everything is perfect. If you are one of those people who leaves nothing to chance, this post will be your best ally. We give you the keys to having everything under control and saving by organising accommodation for your company's travel needs.
Compare prices online
Do not look only at the typical general travel offers. There are many options when it comes to corporate travel accommodation. The most attractive feature of these packages, such as the one offered by Líbere, is that they usually take into account the particular needs of the business traveller. Friendly spaces, easy to adapt and where you can always be connected are some of the essentials. This approach ensures that your employees can improvise a business meeting if necessary, and of course, make the most of their leisure time.
Focus on location
Not all tourist accommodation is geared towards the business travel profile. Concentrate on those who understand the importance of location. Well connected apartments, close to business centres, places where decisions are made: this is where your people want to be, and it is the way to help them be more productive. A central location makes things easy and makes everything flow; the Old Town or the vicinity of the city's nerve centres are usually the best options.
Opt for those that give you the possibility of creating a traveller profile
It is a detail that says a great deal about the professionalism of the hosting company. If there is one thing that characterises those who travel on business, it is the fact that they travel frequently. That is why it is increasingly common to meet the specific needs of this profile to retain the corporate traveller. Knowing your needs and preferences not only helps you save time but also boosts productivity. That your staff feel the space they inhabit as their own, even temporarily, is a plus for everyone. In addition, these personalised profiles help you adjust expenses to what you need.
Discover your business loyalty programme, either with points or discounts
There are various ways of putting it, but in essence, the idea is simple: if you visit often, why not give yourself a discount? It is a win-win formula in which you win, and the hosting company wins. The leaders in company travel apartments know this, so keep an eye on their proposals. Formulas in which you accumulate points in each stay or discounts that grow with each trip or each extra day. A whole world of advantages at your fingertips!
Having a Key Account Manager makes the process easier
It is common for a company specialising in managing your trips on business to have a Key Account Manager, a dedicated team member to advise you and answer any questions you may have. In this way, you will be able to optimise expenses and select just what you need.
Bleisure service
It plays on words that combine the main ingredients of any trip worth its salt: business and pleasure. Líbere is a benchmark in proposing products specially designed for those who know how to make the most of their time and enjoy the different facets of each city. Take advantage of these benefits to reward your employees with time for leisure or extend your stay if the opportunity arises. Because life is here and now, join the bleisure trend. One more way to save and enjoy.
Negotiable payment terms
Each company has differentiating characteristics that make it unique. In the same way, everyone travelling on business is also different, so you should choose accommodation for business travellers that offers payment conditions adapted to the characteristics of your company. For example, the needs and goals of a large company and an SME are very different, but they both have to manage their budget. Therefore, if you decide on an accommodation that values ​​these aspects, you will be able to benefit from the possibility of negotiating the payment conditions.