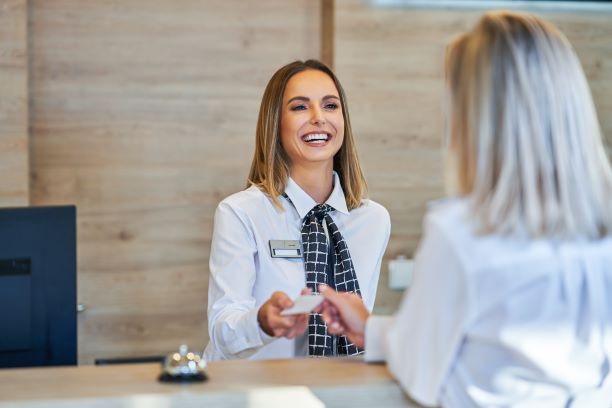 Types of business trips and the importance of accommodation for success
Business travelling can be classified according to the purpose for which each trip organised. Each has its distinct characteristics, and in this post, we give you the keys to plan them according to those differentials. Because there is one thing that they all have in common, and that is the expectation of success. In this post we explain the different types of business trips and accommodation options for each of them.
Trade fairs and conferences
These are amongst the most popular reasons for a business trip. They are not just about acquiring knowledge, discovering products and trends in the sector. One of the main incentives for this type of meeting is the possibility of networking and making new contacts. In these cases, the general trend is to opt for accommodation close to the conference venue. This solution makes it easy to move around and makes the most of your time.
Commercial visits
If you could rank the types of travelling on business, commercial trips would undoubtedly take a place on the podium. Whether to visit clients or prospect for new ones, they are a vital task in any company. Choosing where to stay is a strategic decision. The winning option is to bet on central locations, well connected and close to points of interest. It is a simple way to optimise time and save on transport.
Internal meetings
When a meeting of this type is called, at least part of the team usually has to travel. Many companies have headquarters in different cities and external collaborators with whom it is essential to meet up in person. The organisation requires a logistical effort, but the results are worth it because sharing experiences and exchanging opinions is always valuable.
Technical trips
There is a wide and varied range of companies that need to periodically mobilise specialised technical personnel, whether to collaborate or work together with other professionals in the company. Engineering, renewable energy, architecture and international trade are just some of the sectors that most demand this type of corporate travel. Whatever their field of expertise, it is essential that the business traveller feels comfortable in the space they have chosen to stay. The success of operations depends to a large extent on these types of issues, to which it is vital to pay due attention.
Training trips
A training trip is usually one of the proposals that are most appealing to employees, who do not always find enough time to dedicate to training on a day-to-day basis. A change of scene for a short period and disconnecting from routine to focus entirely on training is a perfect solution to achieve the objectives set. It does not matter if the training is about learning from strategies and methodologies that are developed in another location or simply aimed at expanding practical knowledge. The company will always benefit from these trips where the focus is on learning and creating synergies.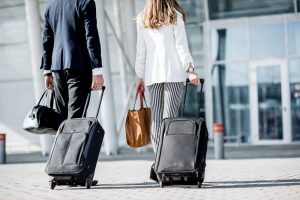 Incentive trips
These are one of the initiatives that are on the rise in the business world. Agree on objectives or propose an improvement plan, maybe through gamification strategies, and reward the results with a trip. Incentive trips are a way of enhancing the involvement and motivation of the workforce, which will ultimately benefit the bottom line. For the staff, they also offer an excellent opportunity to strengthen ties with colleagues from different locations and can even be the seed for new projects. The important thing is to design a trip with attractive plans in the destination or the surroundings. In addition, choosing accommodation oriented primarily to the requirements of business travellers will help everything to run smoothly.
Executive travel
When it comes to senior positions and executive profiles, it is more important than ever to take care of all the details so that everything goes smoothly and according to plan. The purpose of these trips is usually related to the possibility of opening new commercial horizons or reaching advantageous agreements for all. Therefore, it is essential to design each step carefully so that a satisfactory result is guaranteed.
The importance of accommodation for successful business trips
Scheduling a trip with these characteristics involves countless details to which you must pay attention. It is impossible to plan everything to the millimetre, but if you use experts in this sector, it is easier to get it right. It is a good idea to opt for apartment specialists for business travel, where everything is designed to make things easier. Connected environments, open spaces, modern furniture and a central location, are some of the essential points to consider. At Líbere, you will find all this and much more: accommodation for business travel designed to have everything you need at your fingertips at all times. Because when everything flows naturally, it is easier to do business.