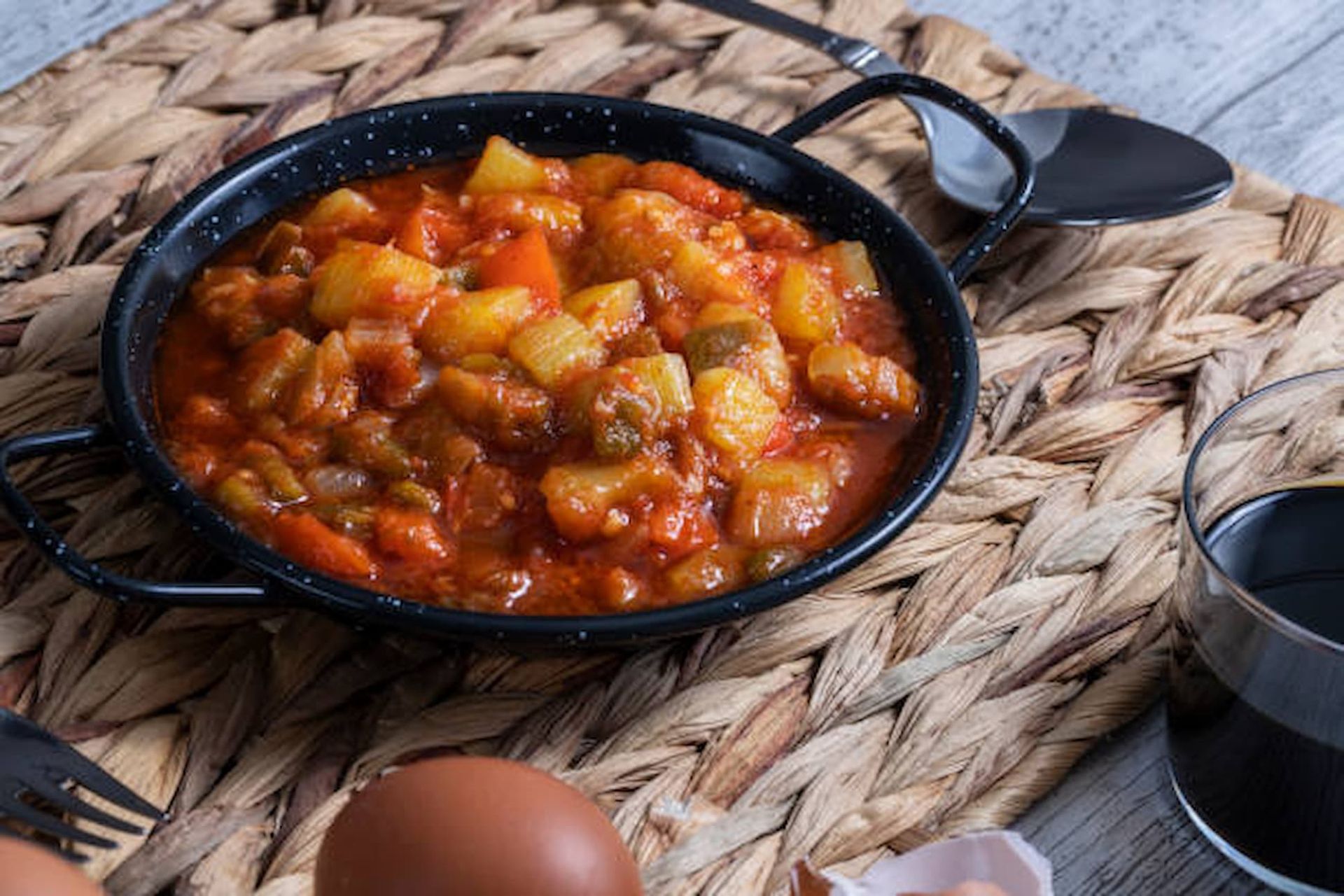 Typical places to eat well in Ciudad Real
Bars, cafes, restaurants, shops, and terraces are located in the center of social life in Ciudad Real. Therefore, they are reference spaces for tourists who discover typical dishes, local products, and flavors of Castilla-La Mancha's cuisine.
Ciudad Real's gastronomy
Do you want to know the usual proposals on menus and menus offered in the establishments in the area? Migas and pisto are two very representative dishes. On the other hand, the catalog of sweets shows an exquisite variety of elaborations. Torrijas, cakes, and mantecados stand out. Finally, cheese and oil are two highly valued ingredients by diners, as well as the wide variety of wines in the area.
Local products are a treasure of Manchego cuisine in each of the seasons. In addition, different celebrations have their reflection in gastronomy. For example, torrijas are the classic proposal during Holy Week.
Bests placces to eat in Ciudad Real
Would you like to know some of the best restaurants in the city at present? The specialty of Neotaberna de Pura Cepa is its Mediterranean cuisine. You can visit the facilities on Avenida del Torreón del Alcázar, number 9. Do you feel like discovering a varied selection of tapas? El Portalón is a reference in the area for its gastronomic proposal and its central location: it opens its doors in Plaza Mayor. Carmen Carmen is located on Calle de Toledo, 12. It offers bar and restaurant service.
Ficcus, on Calle de los Hidalgos, presents a great selection of proposals on the menu: salads, starters, rice dishes, fish, and meat. Manchego cuisine is very present in La Frasca (on Calle Morería, 1). Guridi Plaza, a space with a trajectory of more than three decades, offers a la carte and set menu service. Bodegas Galiana is located at the following address: Hernán Pérez del Pulgar, number 2. Tapas and meat dishes stand out in the establishment's offering. Another of the most highly valued businesses in the area is Orosia, with its wide selection of wines. The establishment is located on Calle Libertad.
Manchego cuisine is the common thread of our list of recommendations: we share ideas that can guide you during your stay in the city. The San Huberto Asador Restaurant, on Calle de Montiel, positions its offer in the field of Castilian cuisine. Its wood-fired oven elaborations stand out. Finally, Mesón Octavio, on Calle Severo Ochoa, combines tradition with a very personal component: creativity. And proposes a culinary universe with an emotional perspective.
Tapas and bars in Ciudad Real
There's a very typical plan you can enjoy during your stay in Ciudad Real. Would you like to go out for tapas and enjoy a pleasant atmosphere in the places where tourists and locals gather? Doña Croqueta, located in Ronda de Granada, describes one of their star products through their name. The Plaza Mayor is a reference point during your trip. There, you can find some establishments that offer a varied selection of tapas, such as Manolo Manolo or Bar Acuario. In this heart of the city, you can also find one of the names we recommended earlier: El Portalón.
The wine of La Mancha adds its unique flavor as an unmistakable protagonist of the local cuisine in a tapas plan.
Mercados and Food Shops in Ciudad Real
Take a stroll through the different neighborhoods and corners of the city. Discover the reference spaces from a commercial point of view. The Mercado de Abastos, on Calle Postas, brings together a large number of stalls specializing in different categories. Among them, the following proposals stand out: fruit shops, delicatessens, sweets and cheese shops. At Doña Carmen Gourmet, a shop located on Calle Calatrava, you will find artisanal products and a great wine cellar.
If you want to give a gastronomic gift to a friend or family member, check out the catalog of Gloria Bendita on Calle Postas. In addition, La Maison de Té Café is an online point of sale that also has a physical store in the city: it is located on Calle General Rey, 7. In addition to the products mentioned in the name of the business, it offers other proposals: chocolate, cookies, candies, jams, infusions…
Therefore, the indicated establishments, and many others that you can find on the streets of Ciudad Real, offer a proximity service. And in this environment of closeness, you can select some of the typical products, which we have already mentioned, as a gastronomic souvenir of an unforgettable trip.
Additional tips for eating well in Ciudad Real
Interact with other locals in the area. For example, ask for advice or recommendations to select bars and restaurants that meet your expectations. They may be able to give you information about a new local spot or a restaurant that, despite being less known, has great quality.
What other dishes, besides those mentioned in the article, can you savor in the destination? The "caldereta de cordero" (lamb stew) is another typical dish. Some creations are very simple and yet conquer with their unmistakable finish: "migas" (fried breadcrumbs) and "gachas" (porridge) are two representative dishes of the cuisine of La Mancha.
Gastronomy, as well as cultural plans, provides a unique perspective on the trip. In addition, their flavors create memories that can accompany you forever after your return home.