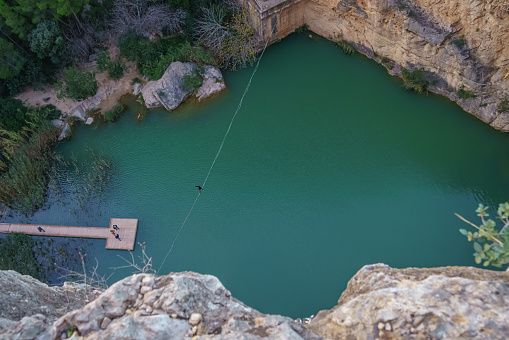 5 hiking trails in Valencia
Valencia besides having miles of incredible coastline and beautiful beaches is also beautiful for the many routes through nature that hides. In the Valencian Community there are countless mountain roads crossed by waterfalls, rivers and breathtaking views. We share with you the 5 most beautiful routes in Valencia that can not miss in your itinerary if you are passionate about hiking or just enjoy walking through nature and filling your lungs with clean air.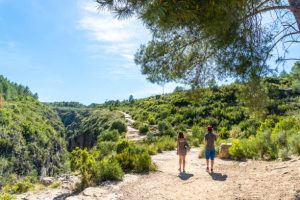 Water Routes in Valencia
The Toscas of Sot de Chera
Located in the natural park Chera-Sot de Chera, this Valencian corner is one of the most beautiful Valencia water routes and is considered by the European Union as a priority habitat due to its unique geology and vegetation. A wonderful spring in the river Sot surrounded by mountains where the main attraction lies in its waterfall and the quality of its crystal clear waters. To get there you can park your car in the 'Parking Las Toscas' that appears on Google Maps or by following the following coordinates: 39°36'47.5″N 0°52'30.6″W. Remember that as this is a protected habitat you cannot and should not climb on the rocks or stand on top of the waterfalls.
The monster of Millares
El Tollo Jorge is the second largest waterfall in the Valencian Community and is called El Monstruo de Millares (The Monster of Millares) because of the roar emitted by the falling water from the vertical jump of more than 60 meters high during the rainiest days of the year. The route to reach the waterfall is called Barranco del Nacimiento and is very complicated, especially in its last stretch, so it is not recommended to do it with children and not too loaded with things like coolers or chairs. Currently, since last 2019, an access on foot to the base of the Monster of Millares has been enabled, which is still as difficult as the traditional route but not impossible to do. You will only need a lot of patience and care with the steps you take to avoid slipping and falling.
Short routes in Valencia
If you are not a fan of routes longer than 2 hours or you are thinking of enjoying a route in Valencia with your children, we leave you two recommendations of short hiking trails in Valencia suitable for everyone.
Albufera Natural Park
The Albufera Natural Park is very close to the city of Valencia. If you take bus number 24 or 25 in the center of Valencia, you will be there in 35 minutes. You can also go by car taking the El Saler highway and in 10 minutes you will arrive at the natural park. If you go by car we recommend you to park in El Saler and start your route from there or go to El Palmar where you will find the information center Racó de l'Olla. There the monitors will explain the routes you can do. The Albufera Park is a protected natural area with a great diversity of fauna, ideal for walking and relaxing. You can also take a boat ride at sunset and enjoy the largest salinized lake in the world.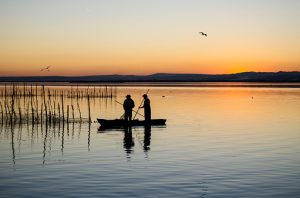 The Chorradores de Navarrés
An easy route to go with children. Los Chorradores de Navarrés are located in a place with several routes to choose from and most importantly, very well signposted. The route of Los Chorradores has a total of 5 kilometers one way and 5 kilometers return. During your tour you will see beautiful waterfalls and crystal clear springs. In the area you will also find several caves full of stalactites and stalagmites. Undoubtedly Los Chorradores de Navarrés is one of the best routes to practice and enjoy hiking in Spain.
Route with dogs in Valencia
Descent of the Fraile River
The Fraile river of Biocorp is located in the region of the Canal de Navarrés, in the interior of Valencia. A route designed for all hiking lovers who want to enjoy with their pets. In this descent, you will have stretches where you can go on foot and others you will have to go through the water so, if your pet is not used to water, we do not recommend you to do this route. On the other hand, it would be advisable to bring a waterproof bag as the route is full of natural pools and small waterfalls. The round trip makes a total of 8 kilometers that will take you approximately 5 hours depending on the stops you make. A unique experience where you can make a different plan with your dog in Valencia.